Black Pepper Vine
Regular price
Sale price
$15.00 USD
Unit price
per
Sale
Sold out
Betel Leaf Vine
Piper Nigrum

days to maturity:
plant spacing: 1 plant every 2 feet, trellised
sunlight requirements: partial sun, shade loving
look out for: leaf and foot rot
harvest notes: can take years to produce berries
perennial

Black pepper vine is not grown commercially in the US because very few areas have the right growing conditions, but we are super lucky in South Florida to have the heat, humidity and lack of frost that this tropical vine needs in order to thrive. Black pepper is native to southern India and is now common across Indonesia, Southeast Asia, Vietnam, Brazil, and other tropical regions. 
In addition to its culinary value, pepper makes a lovely houseplant or landscaping plant with its glossy, evergreen leaves and large flowers. People growing pepper commercially tend to trellis the vines by wrapping them around a trellis about 6 feet tall, so that they can reach the whole plant easily. You can also let the plant climb up a large tree and do its own thing, but then you'll have a hard time harvesting your peppercorns at the right time. Growth will slow somewhat during the winter as temperatures cool. In the Spring make sure to fertilize with composted chicken manure and/or kelp meal to encourage new growth. Pepper plants ideally would have 4-6 hours of sun but not intense mid-day sun, instead they would do well to have access to early morning or late evening sun. 
The fruit, known as a peppercorn when dried, is a small drupe, dark red when fully mature, containing a single seed. Depending on harvest time and processing, peppercorns can be black, white, green and red. To make black peppercorns you harvest the drupe of peppercorns green, boil them in water for a while to break down the cells, then let them dry. As they dry out they turn black and get wrinkly, turning into the black peppercorns you're familiar with. To make white pepper you harvest the peppercorns red (ripe) then ferment them in water briefly to remove the red flesh, leaving just the small seed, which is a white peppercorn. 
While we all likely know plenty about the culinary uses of peppercorns, they also have significant medicinal value. Black pepper is antioxidant rich and a key alkaloid in Black Pepper, piperine, assists in cognitive brain functioning, boosts the bodies ability to absorb nutrients, and improves gastrointestinal functionality.
Our in house tropical herbalist, The Garden Jules, says: "I like to think of Black Pepper as a catalyst, meaning it's useful in making other plants taken with it more bio available in the body. It's a mover and shaker, getting nutrients in the body where they need to go. Hence why black pepper is so often served with our meals and not purely on its own. I most often think of Black Pepper as a catalyst to Turmeric, making it's active compound curcumin 2,000 more times bio available in the body."
In Aryuveda, Black Pepper is considered a hot, pungent herb energetically. It's known to stimulate Agni, or digestive fire, by supporting the secretion of fluids and circulation of blood in the GI tract.
Materials

All of our plants are produced using OMRI certified organic materials (potting mix, fertilizer & pesticides) however our nursery is not certified organic. Plants are shipped in compostable peat moss pots and we use heirloom & organic seeds whenever possible.
Shipping & Returns

We ship plant orders every Monday. Due to the nature of shipping plants we only offer expedited shipping for our live plant orders. Our returns & exchanges policy is also quite strict since its hard to control the quality of a plant once it leaves our facility, however we do our very best to make sure that each and every customer is satisfied with their plants. Read more about our policies here. 
Size

All of our plants are potted in 4" pots and their foliage size varies based on how large the plant is naturally when its root ball is the correct size for the pot. If a plant is too tall for our shipping box we may prune it to fit (bonus: many plants do better after being pruned since they make bushier growth). We do our very best to ship all of our plants in the "sweet spot" of maturity however so long as the roots have colonized the pot we will consider a plant mature enough to ship.
Care Instructions

When you receive your plant its critical to get it out of its box and into the light the day it arrives. It will also want to be removed from its compostable plastic wrapping and given fresh water to drink. Keep in mind, this plant was grown in the tropical humid climate of South Florida, so if it's terribly cold or dry where you are it'll need to be hardened off before planting outdoors. Visit our care instructions page for more thorough info about caring for your new plant friend.
Share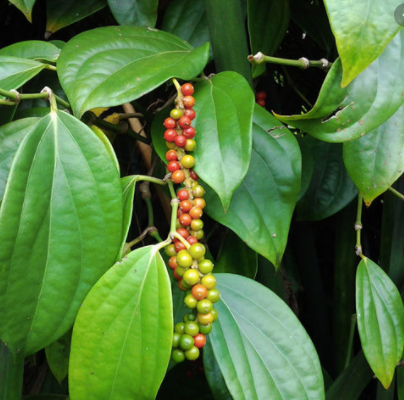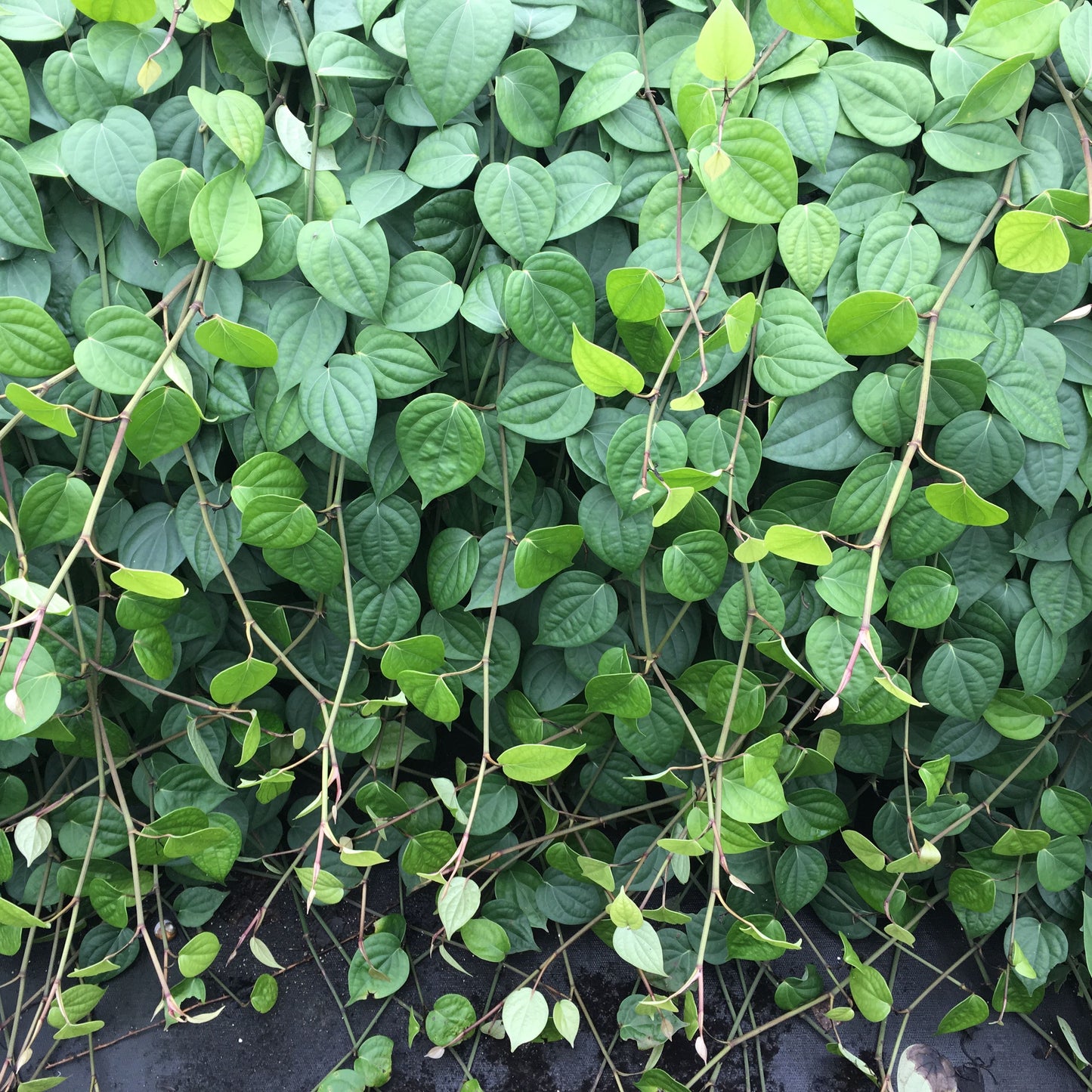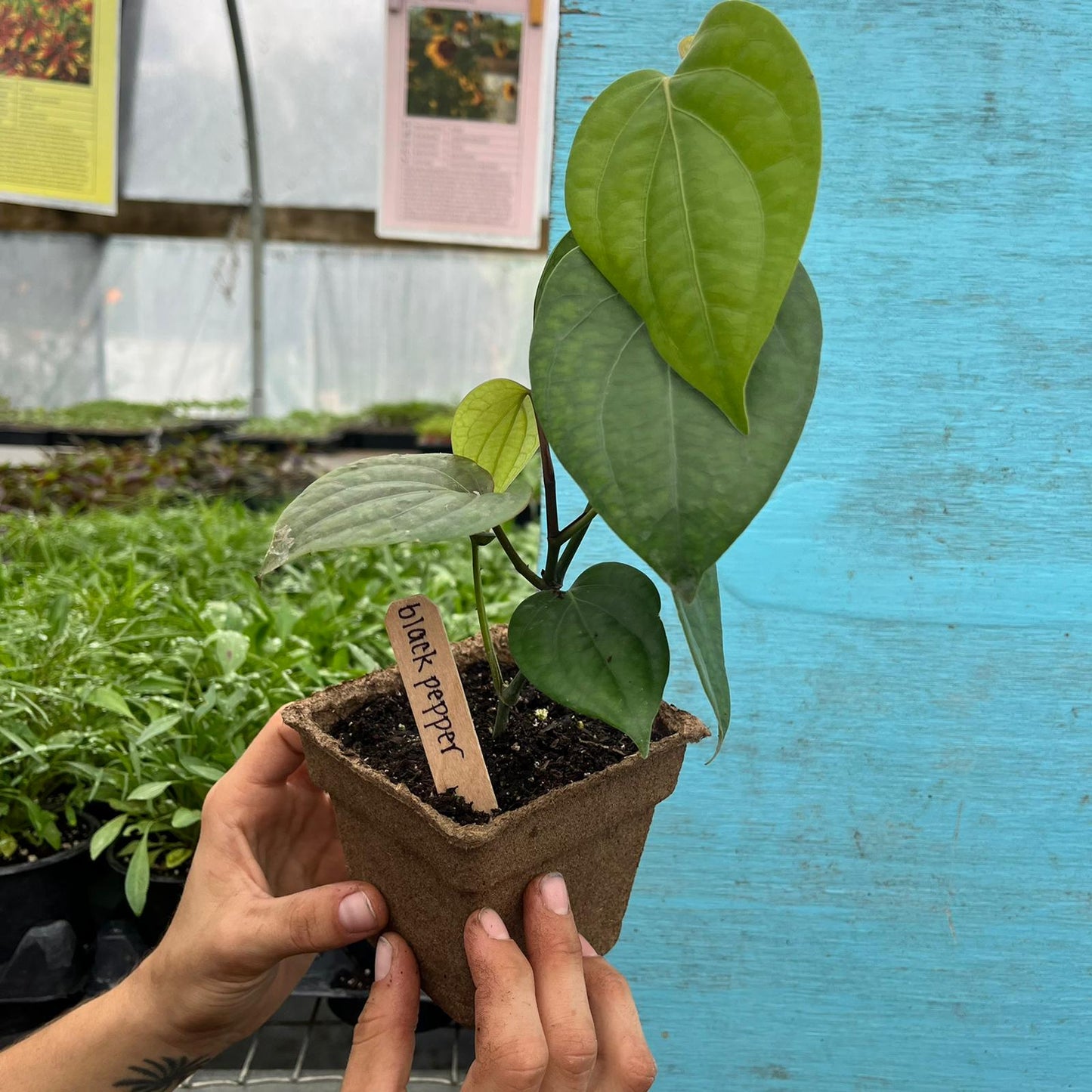 What Our Customers Have to Say:

This is a great, local organization with really knowledgeable & friendly staff. They make gardening easy and accessible, and I've purchased many high quality plants and equipment from them.
-Kate Black (5 star google review)

And Another One:

How lucky we are to have a resource like Little River Cooperative here in Miami, not only for the access they offer to a great selection of plants and produce, but also for the knowledge they provide and the sense of community they foster!
-Nick Vagnoni (5 star google review)