Clitoria peavine flower
Regular price
Sale price
$12.00 USD
Unit price
per
Sale
Sold out
clitoria aka butterfly pea vine
clitoria tematea
days to maturity: 60 days
plant spacing: 1-3 plants per square foot, trellised
sunlight requirements: 8-14 hours
look out for: thrips
harvest notes: harvest flowers daily
annual
Clitoria, commonly known as "pea vine" or "butterfly pea", is a tropical plant native to temperate areas of the world, including Southeast Asia and Madagascar, where the flowers are often used as a food dye or dipped in batter and deep-fried. In Thailand, the blue flowers are traditionally used to make purple rice, which you do by making your rice with a handful of the flowers and then adding a splash of citrus, usually lime to change the color to purple. This is a super fun way to add color to your diet and include kids in the kitchen. Raising the pH of the water (usually by adding lemon juice) makes the infusion go from blue to purple. You can also infuse these flowers in coconut milk to make sweet blue tinted deserts, or throw your daily harvest of flowers into a bottle of liquor to turn it blue. 
Although the seed pod is not edible, we love growing Clitoria in gardens and at the farm, allowing it to climb up any unused fence space and produce beautiful edible & medicinal bright blue flowers. Butterfly pea vine starts its growth slowly but then ramps up during the hottest months of the year, growing quickly and flowering profusely. We harvest the flowers daily for sale to chefs and to dry for teas and we are amazed when we come back to one mature plant day after day and find it full of flowers; the amount of flowers one plant can produce is astounding. Leave a few flowers on your plant to get pollinated and make brown seed pods and you'll have plenty of pea vine seeds for next season. If you don't get around to harvesting all of your seed pods they will burst open at maturity and self seed easily. Pollinators like bees and butterflies love to visit this plant, and sometimes when we are harvesting flowers we have to shake bees out of every one! 
In Southeast Asian countries communities have been brewing and drinking medicinal butterfly pea vine tea for centuries, and it's just now becoming more popular in America. The traditional recipe is to brew the flowers along with lemongrass. The bright blue tea flavor is earthy and woody, similar to green tea, and is prized for being highly medicinal and containing compounds beneficial for healthy skin. Clitoria is known to be a nootropic, meaning it stimulates circulation to the brain, enhances memory cognition and supports the pituitary gland. 
Our resident herbalist Jules says: "I love to blend it with Tulsi, Rosemary and Sage for a warm morning brew. It also makes a delicious herbal latte that is an amazing substitute for coffee in my opinion. When drunk regularly, the flowers can help the female reproductive system return to balance and can help treat menstrual issues like irregular menses or heavy flow and cramping. The infusion from the flowers is known to calm the system down and may help alleviate stress, anxiety and depression."
Materials

All of our plants are produced using OMRI certified organic materials (potting mix, fertilizer & pesticides) however our nursery is not certified organic. Plants are shipped in compostable peat moss pots and we use heirloom & organic seeds whenever possible.
Shipping & Returns

We ship plant orders every Monday. Due to the nature of shipping plants we only offer expedited shipping for our live plant orders. Our returns & exchanges policy is also quite strict since its hard to control the quality of a plant once it leaves our facility, however we do our very best to make sure that each and every customer is satisfied with their plants. Read more about our policies here. 
Size

All of our plants are potted in 4" pots and their foliage size varies based on how large the plant is naturally when its root ball is the correct size for the pot. If a plant is too tall for our shipping box we may prune it to fit (bonus: many plants do better after being pruned since they make bushier growth). We do our very best to ship all of our plants in the "sweet spot" of maturity however so long as the roots have colonized the pot we will consider a plant mature enough to ship.
Care Instructions

When you receive your plant its critical to get it out of its box and into the light the day it arrives. It will also want to be removed from its compostable plastic wrapping and given fresh water to drink. Keep in mind, this plant was grown in the tropical humid climate of South Florida, so if it's terribly cold or dry where you are it'll need to be hardened off before planting outdoors. Visit our care instructions page for more thorough info about caring for your new plant friend.
Share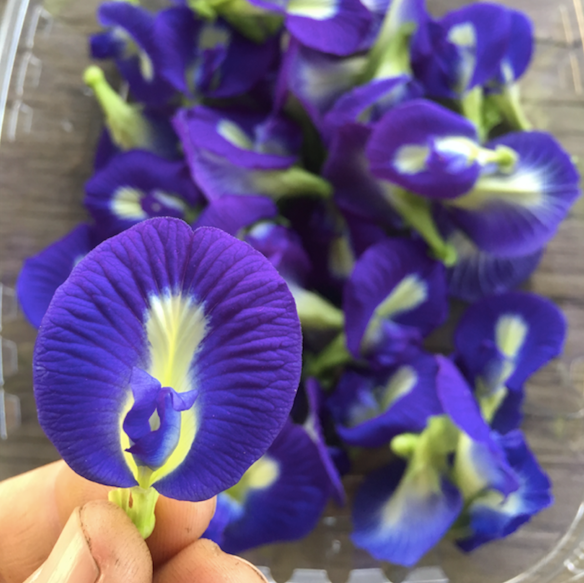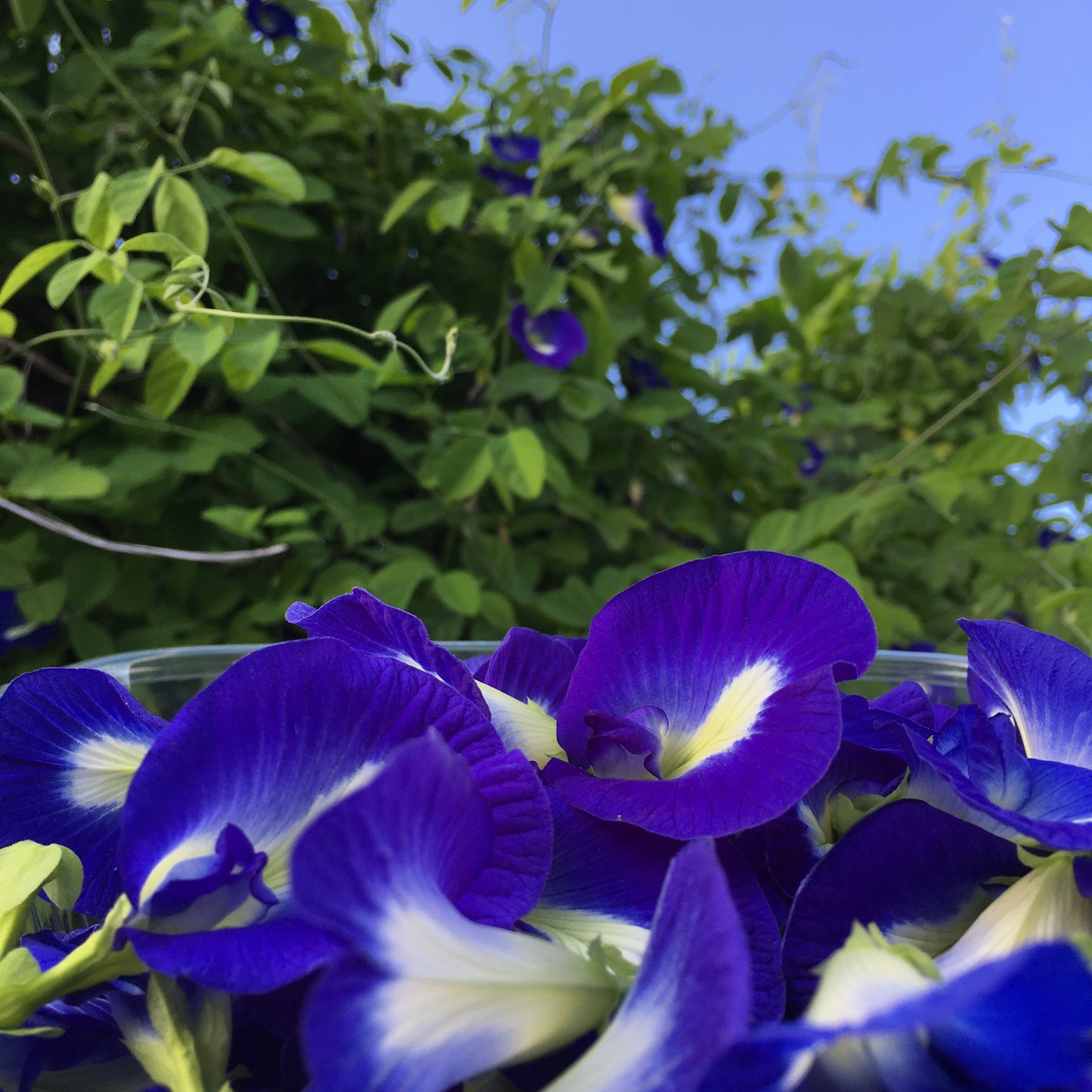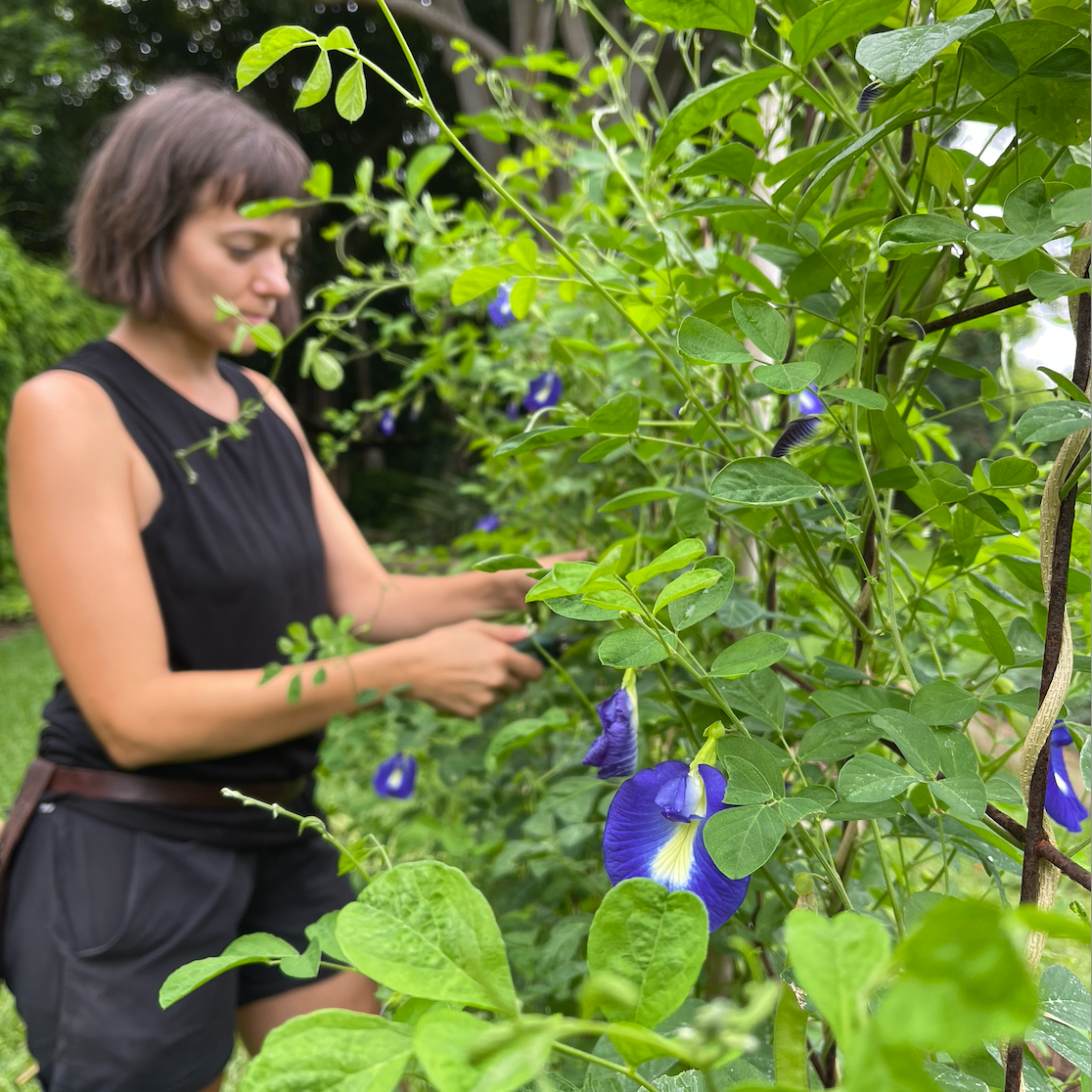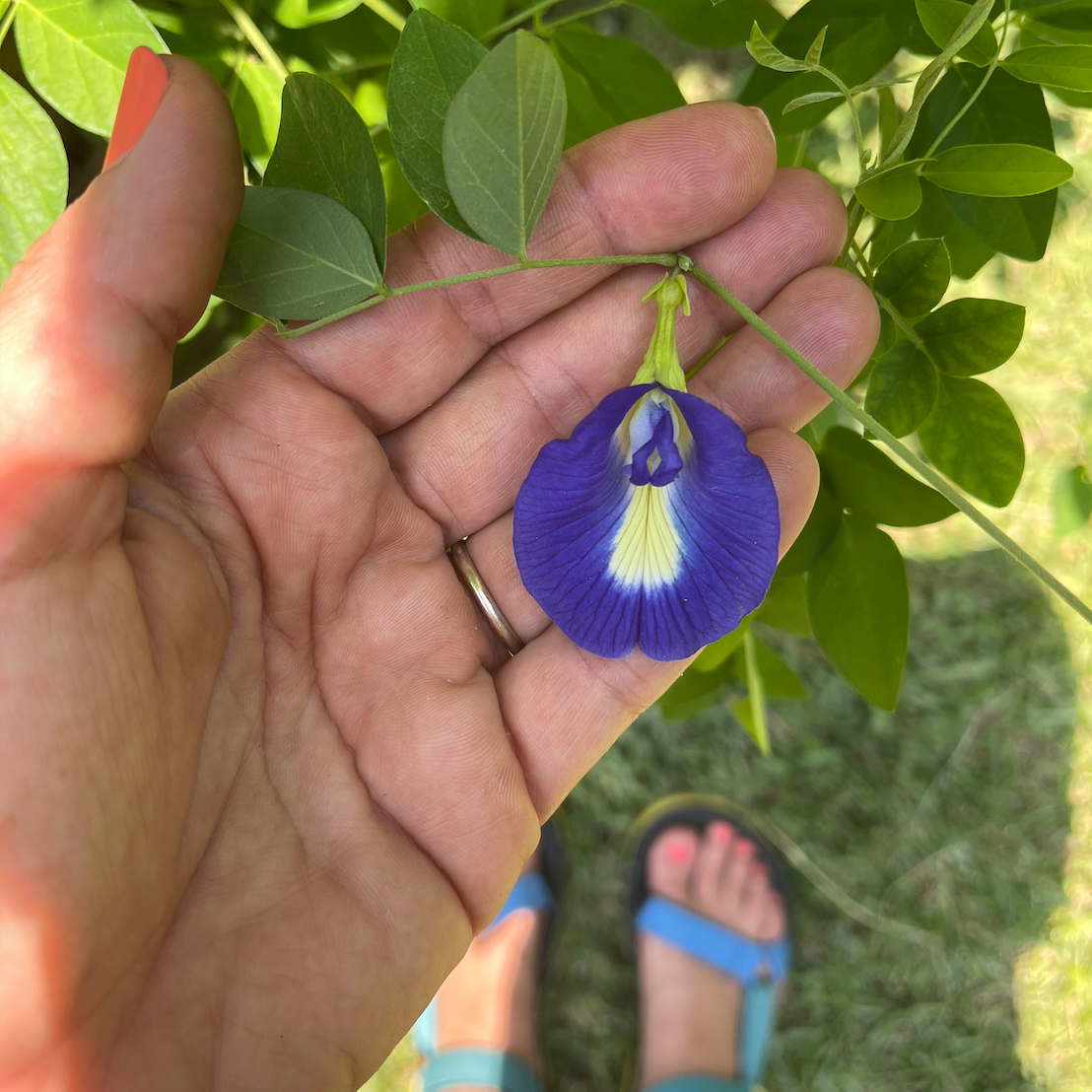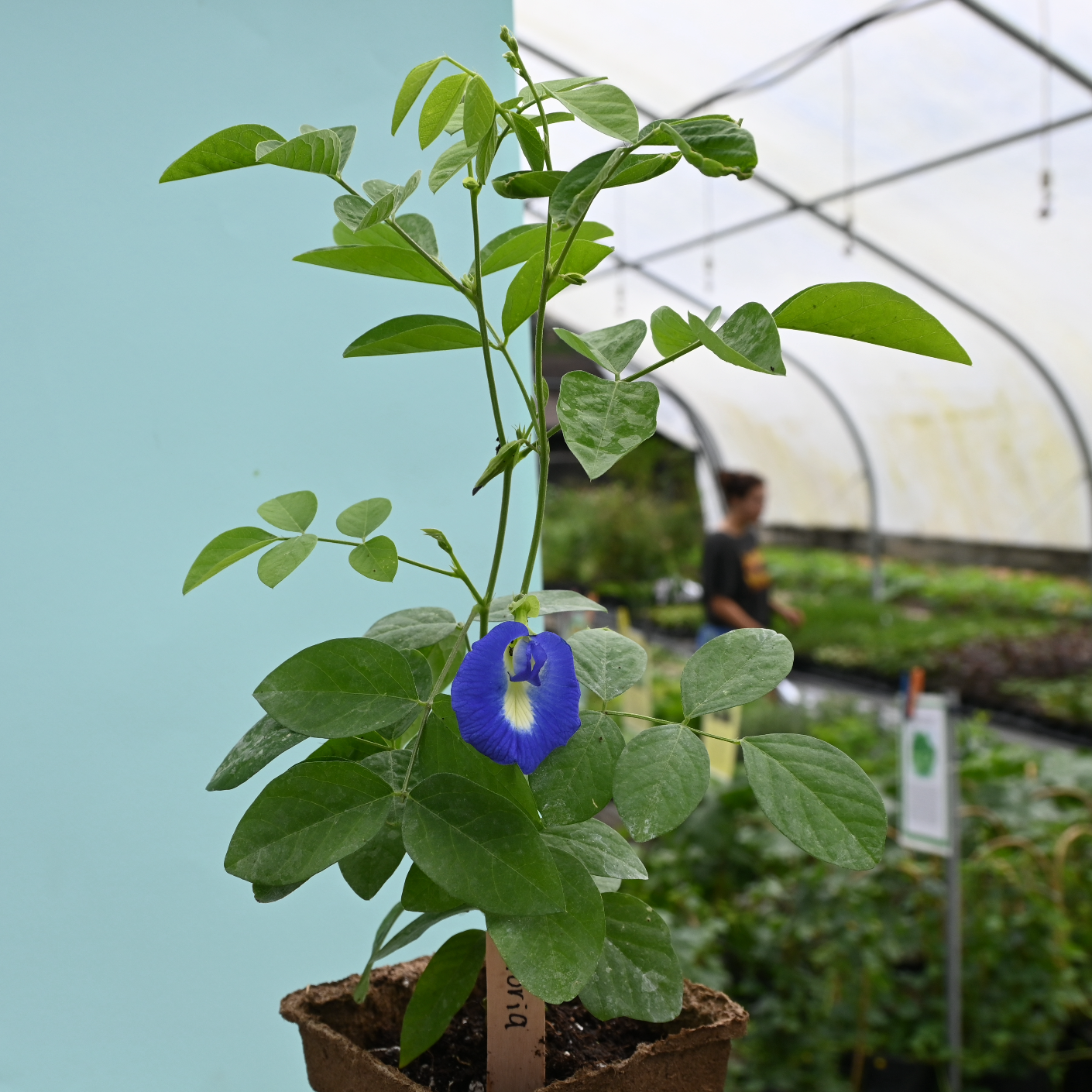 What Our Customers Have to Say:

This is a great, local organization with really knowledgeable & friendly staff. They make gardening easy and accessible, and I've purchased many high quality plants and equipment from them.
-Kate Black (5 star google review)

And Another One:

How lucky we are to have a resource like Little River Cooperative here in Miami, not only for the access they offer to a great selection of plants and produce, but also for the knowledge they provide and the sense of community they foster!
-Nick Vagnoni (5 star google review)