Costa Rican Mint
Regular price
Sale price
$12.00 USD
Unit price
per
Sale
Sold out
Costa Rican Mint
Satureja viminea

days to maturity:
plant spacing: 1 plant every 3 feet
sunlight requirements: 8-14 hours
look out for: mites and aphids
harvest notes: harvest branches as needed
perennial

Satureja means Savory. Satureja viminea, aka Costa Rican Mint or Jamaican Tree Mint is a very minty, savory herb with great possibilities. The tiny 1/4 inch oval, glossy, light green foliage can match any spearmint for potency, and yet is not saddled with Mint's aggressive growth habits. 
This mint varieties leaves are primarily used to season meats and soups in Trinidad. The leaves are ground and used as a spice rub to marinade meat. It's also widely used as a tea for digestion, helping to relieve upset stomachs, bloating and gastrointestinal issues. A powerful antimicrobial, the tea from this plant is also helpful in keeping a bay unwanted microbes that may colonize in the digestive tract. It's also commonly used as a mouthwash which gives you deliciously fresh breath and aids in cavity prevention.
This plant thrives in zones 9-11 and though it is very frost sensitive, it grows quite vigorously in one season and can be heavily pruned then moved indoors for the winter in a pot, or you can take a cutting and try to keep that going through winter so you can start again next spring. Makes a cute compact bright green bush if planted in full sun, will get more sprawling and leggy in partial shade.
This plant is used for making an infamous Kama Sutra Mint Tree Bath. The bath is cooling, refreshing, cleansing, and astringent to the skin, great for a cooling dip on a hot, muggy summer day. The essential oil of this unique plant, also known as Kama Sutra Mint Tree, is also antiviral, antibacterial, and antiseptic. 

For the bath: Harvest 1 cup of fresh leaves. In a large thermos, mix the leaves with 4 cups of boiling water and seal the cap tightly. Let sit for 24 hours. Pass the decoction through a sieve, squeezing the most you can out of the leaves. Add juice of one freshly squeezed lemon to the liquid concentrate and stir. Fill a bath with cool or slightly warm water. Add mint/lemon potion. Enjoy!
Materials

All of our plants are produced using OMRI certified organic materials (potting mix, fertilizer & pesticides) however our nursery is not certified organic. Plants are shipped in compostable peat moss pots and we use heirloom & organic seeds whenever possible.
Shipping & Returns

We ship plant orders every Monday. Due to the nature of shipping plants we only offer expedited shipping for our live plant orders. Our returns & exchanges policy is also quite strict since its hard to control the quality of a plant once it leaves our facility, however we do our very best to make sure that each and every customer is satisfied with their plants. Read more about our policies here. 
Size

All of our plants are potted in 4" pots and their foliage size varies based on how large the plant is naturally when its root ball is the correct size for the pot. If a plant is too tall for our shipping box we may prune it to fit (bonus: many plants do better after being pruned since they make bushier growth). We do our very best to ship all of our plants in the "sweet spot" of maturity however so long as the roots have colonized the pot we will consider a plant mature enough to ship.
Care Instructions

When you receive your plant its critical to get it out of its box and into the light the day it arrives. It will also want to be removed from its compostable plastic wrapping and given fresh water to drink. Keep in mind, this plant was grown in the tropical humid climate of South Florida, so if it's terribly cold or dry where you are it'll need to be hardened off before planting outdoors. Visit our care instructions page for more thorough info about caring for your new plant friend.
Share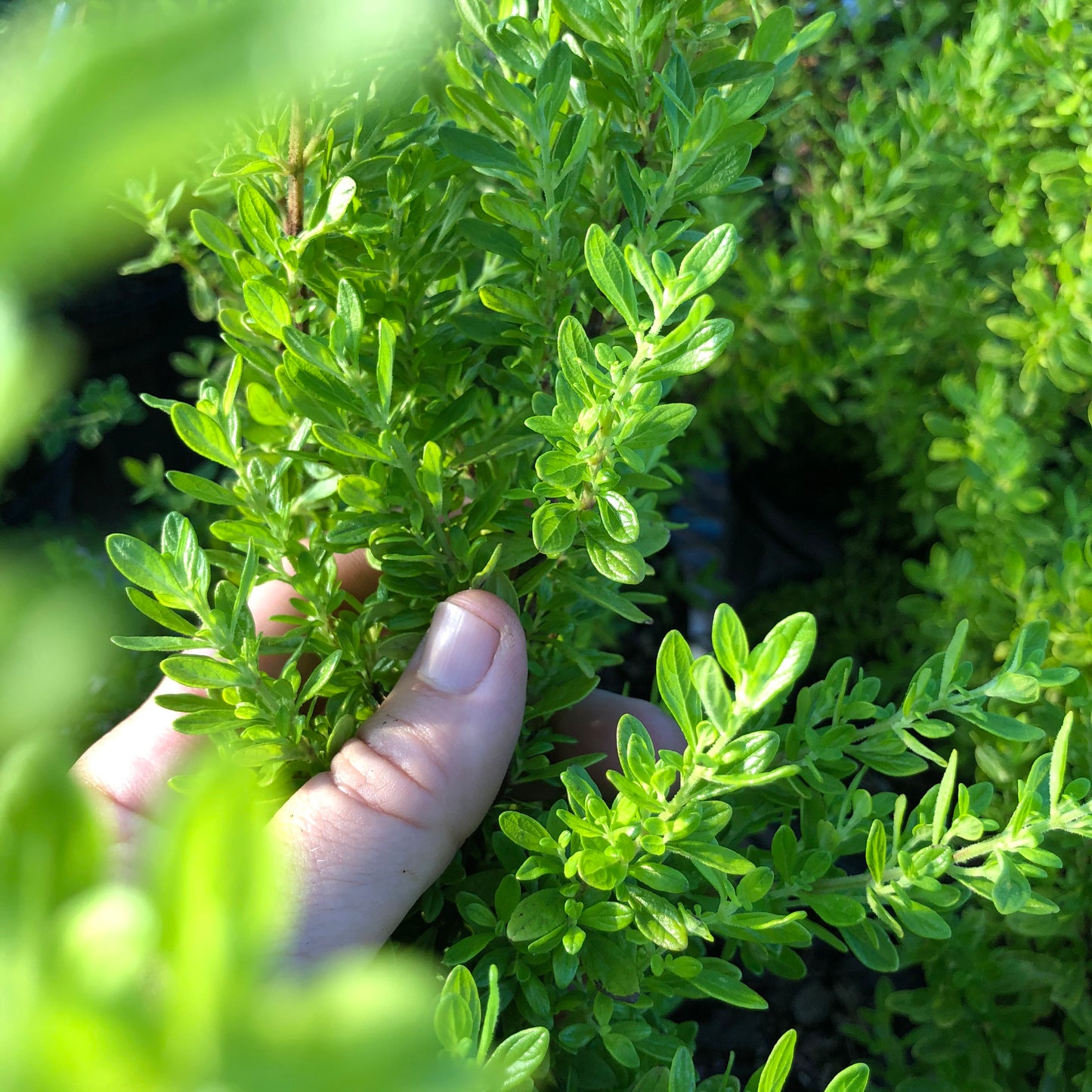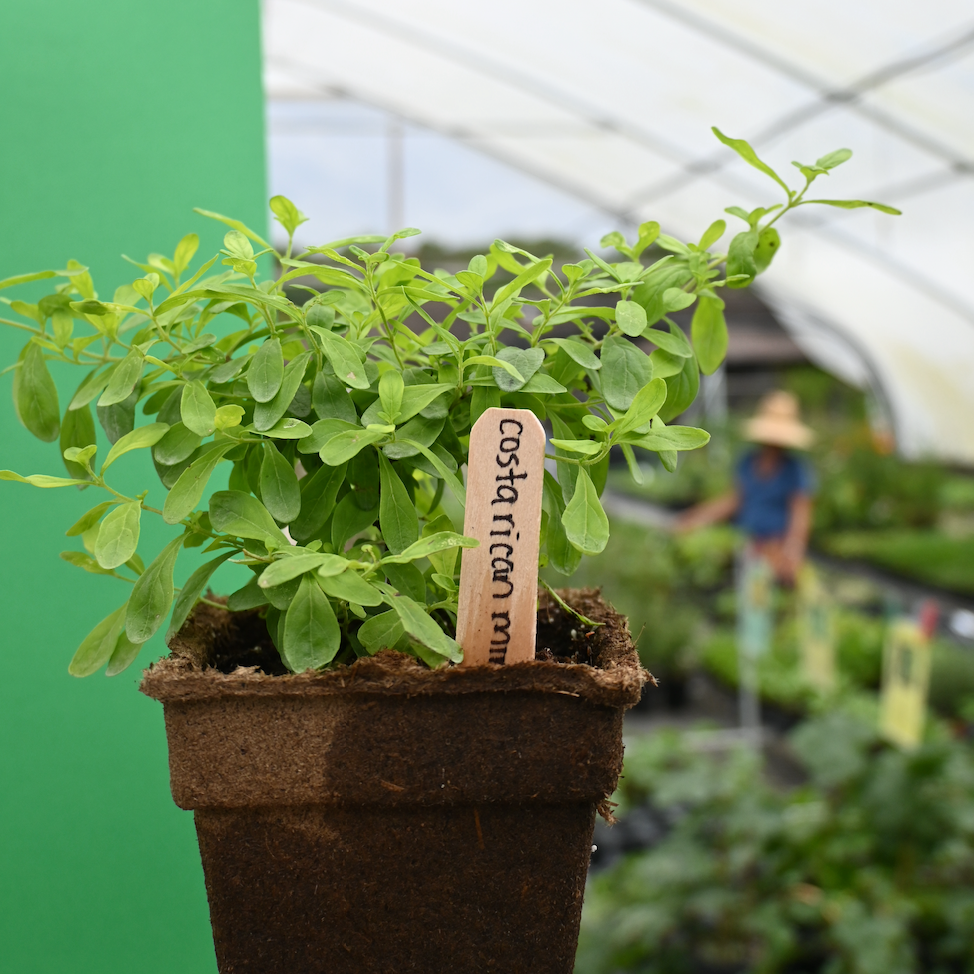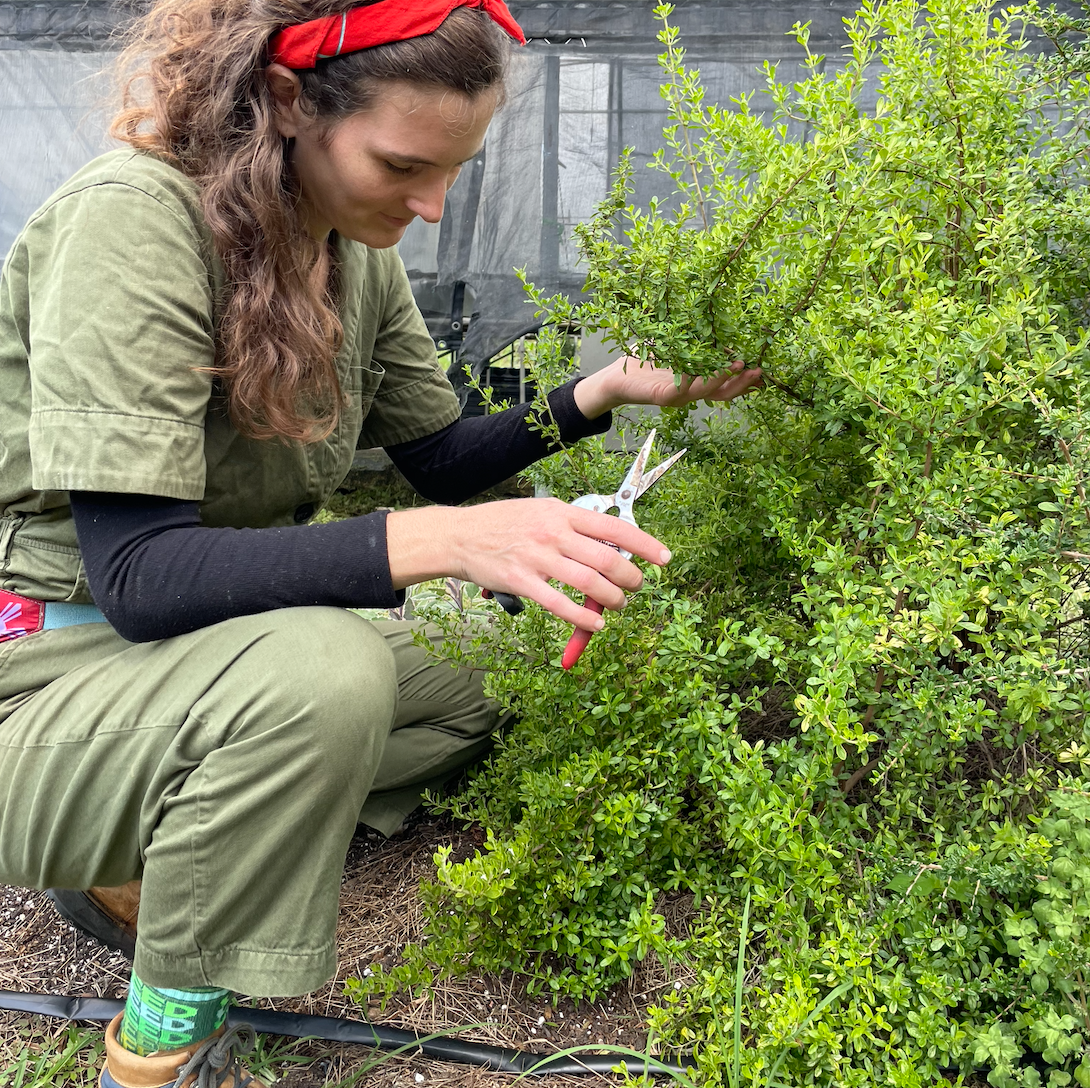 What Our Customers Have to Say:

This is a great, local organization with really knowledgeable & friendly staff. They make gardening easy and accessible, and I've purchased many high quality plants and equipment from them.
-Kate Black (5 star google review)

And Another One:

How lucky we are to have a resource like Little River Cooperative here in Miami, not only for the access they offer to a great selection of plants and produce, but also for the knowledge they provide and the sense of community they foster!
-Nick Vagnoni (5 star google review)