Cuban Oregano
Regular price
Sale price
$12.00 USD
Unit price
per
Sale
Sold out
Cuban Oregano, White and Green
Plectranthus Amboinicus

days to maturity:
plant spacing: 1 plant every 4 feet
sunlight requirements: 6-14 hours
look out for: spider mites and mealy bugs
harvest notes: fast growing, enjoy often
perennial

This hardy, fragrant herb has collected an extremely long list of nicknames, ranging from the powerful mother of herbs, mother of all herbs, queen of herbs, to the practical five in one herb, five seasons herb, all herb, five spice herb, to the international Spanish thyme, Mexican mint, Puerto Rican oregano, and Indian borage. 
Cuban oregano is basically indestructible and can grow in full sun, partial shade, and almost no light and it can handle low nutrient soil, being left in a pot forever, and any amount of water you want to give it. Over the years we've been growing and planting this plant we do think that its favorite conditions are well draining soil with a bit of water and partial shade (6-8 hours of sun). It's also incredibly easy to propagate from cuttings, making it great for beginner and even for using educationally with kids. 
Due to its ease of cultivation and similarity in flavor to oregano, this herb is frequently used in commercial food products as a substitute for traditional Italian oregano. In India, the thick leaves are dipped in chickpea batter and fried. Dice the leaves and add them with oil, vinegar and other green herbs like garlic chives, parsley, cilantro, sage or rosemary to make a delicious green topping. Stuff a whole fish with cuban oregano leaves and lemon wedges then wrap it in ginger and banana leaves. 
Medicinally, it is used to treat a variety of ailments, from colic too malaria to scorpion stings. It also encourages lactation in new mothers, promotes liver functioning, and, if you're a fan of using oregano oil, using this fresh herb is a way of receiving all the benefits its volatile oils have to offer. Our resident tropical herbalist, The Garden Jules, says:  Cuban Oregano is one of my favorite medicinal and kitchen herbs. I love to dice the leaves and use them in soups and stews to add flavor and digestive benefits.The leaves can also be boiled or simmered to cleanse the air of your home space and kill any airborne pathogens and or as a herbal steam to clear congestion and mucus.This is a great ally for colds and flus, especially if one has a cough that won't go away. I love to make a ginger Cuban oregano syrup for coughs but also as a digestive aperitif. The syrup added to sparkling water or herbal tea makes for a delicious beverage."
We grow two varieties of cuban oregano, the more common "variegated cuban oregano" is green with white tips and variegation, and the harder to find "tricolor cuban oregano" which has an extra color thrown in, lime green. We've found that the "variegated" one has more scent and flavor and that the "tricolor" prefers less sun and more shade. 
Materials

All of our plants are produced using OMRI certified organic materials (potting mix, fertilizer & pesticides) however our nursery is not certified organic. Plants are shipped in compostable peat moss pots and we use heirloom & organic seeds whenever possible.
Shipping & Returns

We ship plant orders every Monday. Due to the nature of shipping plants we only offer expedited shipping for our live plant orders. Our returns & exchanges policy is also quite strict since its hard to control the quality of a plant once it leaves our facility, however we do our very best to make sure that each and every customer is satisfied with their plants. Read more about our policies here. 
Size

All of our plants are potted in 4" pots and their foliage size varies based on how large the plant is naturally when its root ball is the correct size for the pot. If a plant is too tall for our shipping box we may prune it to fit (bonus: many plants do better after being pruned since they make bushier growth). We do our very best to ship all of our plants in the "sweet spot" of maturity however so long as the roots have colonized the pot we will consider a plant mature enough to ship.
Care Instructions

When you receive your plant its critical to get it out of its box and into the light the day it arrives. It will also want to be removed from its compostable plastic wrapping and given fresh water to drink. Keep in mind, this plant was grown in the tropical humid climate of South Florida, so if it's terribly cold or dry where you are it'll need to be hardened off before planting outdoors. Visit our care instructions page for more thorough info about caring for your new plant friend.
Share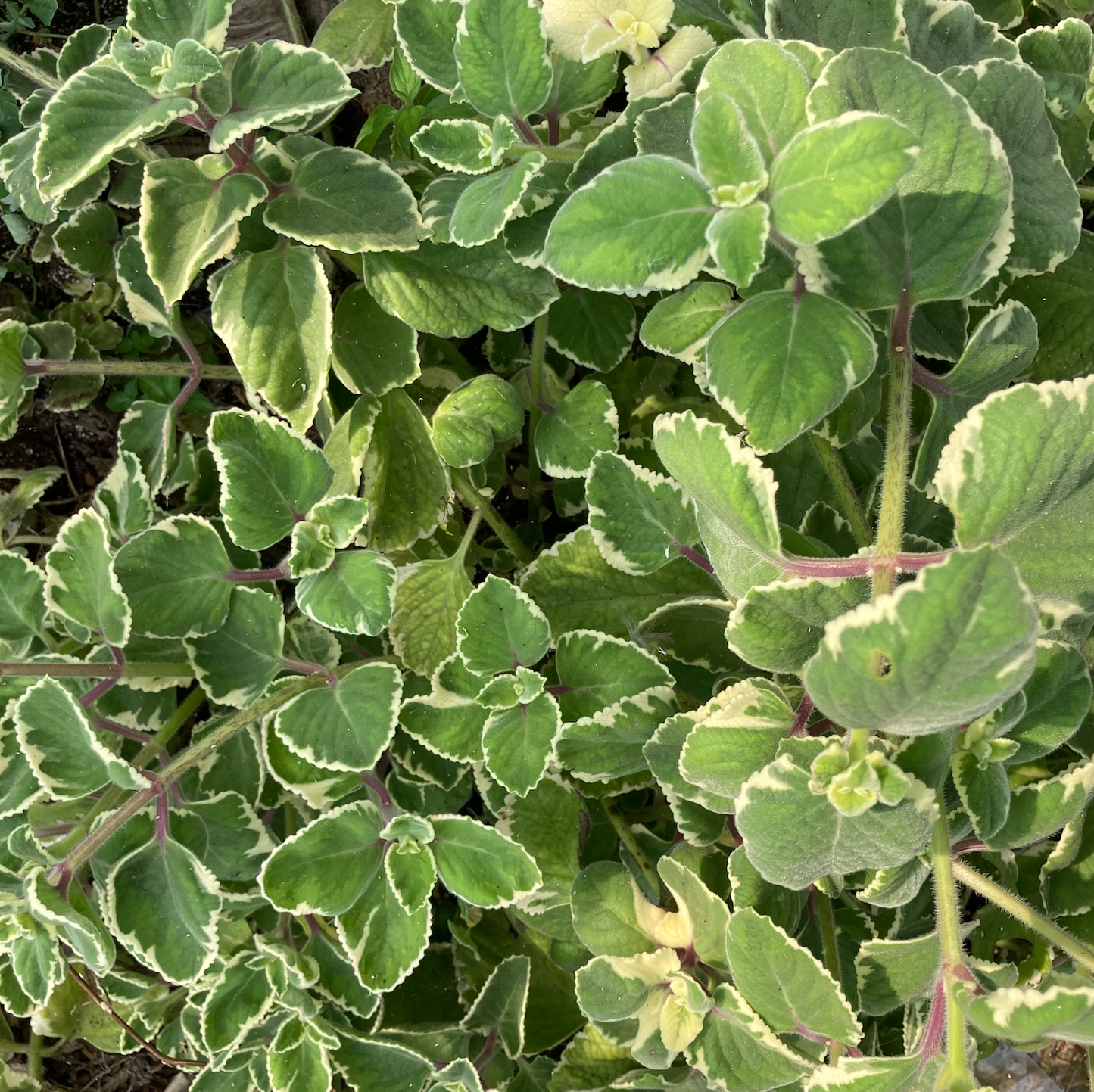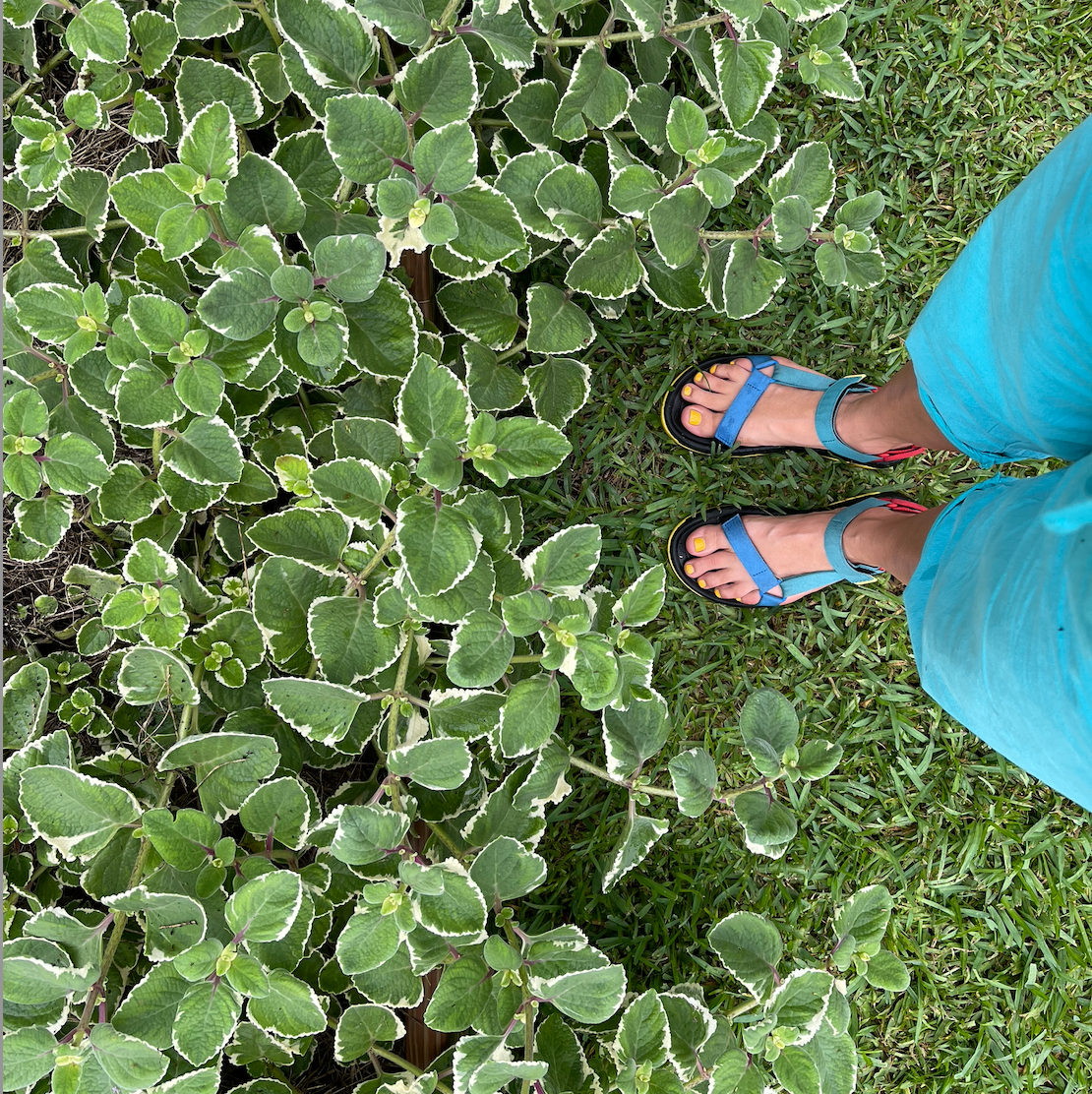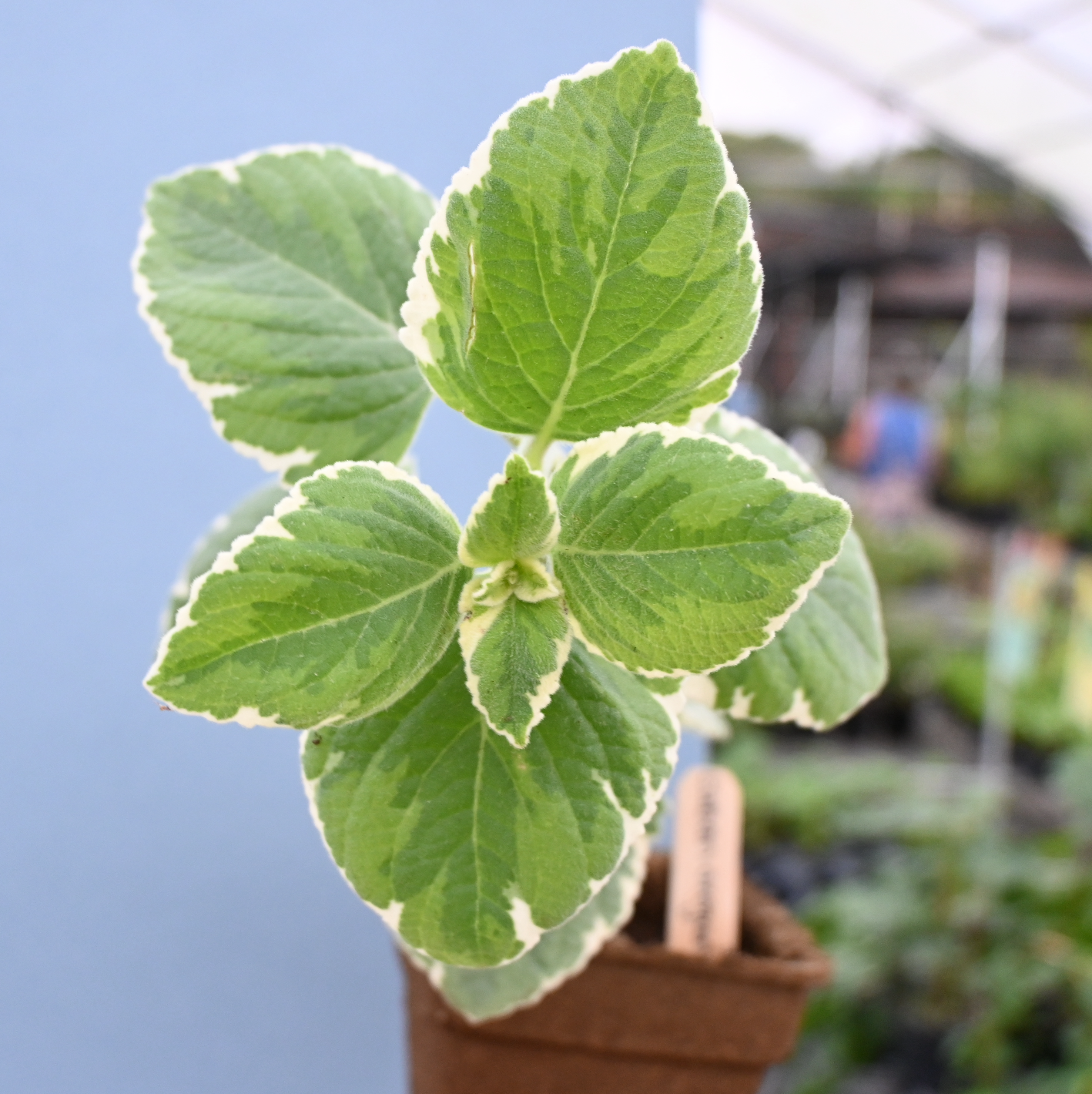 What Our Customers Have to Say:

This is a great, local organization with really knowledgeable & friendly staff. They make gardening easy and accessible, and I've purchased many high quality plants and equipment from them.
-Kate Black (5 star google review)

And Another One:

How lucky we are to have a resource like Little River Cooperative here in Miami, not only for the access they offer to a great selection of plants and produce, but also for the knowledge they provide and the sense of community they foster!
-Nick Vagnoni (5 star google review)