Moringa Tree
Regular price
Sale price
$12.00 USD
Unit price
per
Sale
Sold out
Moringa
Moringa oleifera
days to maturity: 90 days
plant spacing: 1 plant every 5 feet
sunlight requirements: 6-14 hours
look out for: root rot and plants being knocked over by wind
harvest notes: coppice whole tree at eye level to keep it low
perennial
Moringa, aka "Miracle Tree" and "Tree of Life", is commonly referred to as the "most nutritious leaf in the world". For centuries it has been used as a system of Ayurvedic and Unani medicine and has a wide range of nutritional and bioactive compounds, including proteins, essential amino acids, carbohydrates, lipids, fibre, vitamins, minerals, phenolic compounds, phytosterols and others. Gram to gram it has 14 times the calcium of milk, 4 times more potassium than bananas, 19 times more iron than spinach, 4 times more fiber than oats, 9 times the protein of yoghurt and 12 times the vitamin C of oranges!
Don't get too hyped on getting all of your nutritional needs met by this miracle leaf, as excess consumption does upset the stomach, so leaves are best incorporated into your diet in smaller doses. Immature Moringa seed pods, called "drumsticks", are also used as a vegetable in many part of India. They should be harvested right as the seeds start to show a slight bulge in the pod, and they need to be prepped by being peeled and cut into pieces. Traditional Indian recipes treat them like okra, with low and slow cooking methods that soften the fibers of the pod and immature seed. If you are going to eat immature drumsticks we recommend checking out a video or two about their preparation beforehand
Moringa oleifera is an herbal galactagogue that has been scientifically proven to increase breastmilk production by up to 47% as compared to a control group that did not take Moringa in pill form during early breastfeeding. New mothers have also been depleted of vital nutrients during their 3rd trimester, and Moringa is a helpful herbal ally in replenishing them. Moringa also has beneficial effects on fertility & semen production in men, may promote prostate health and helps with blood sugar control by increasing insulin production.
Jules, aka The Garden Jules, our in house herbalist says: "Moringa powder is the best thing to have on hand to incorporate more Moringa into your life. I love to blend Moringa with pumpkin seeds, nutritional yeast and seaweed as a salad topping or just make green popcorn with Moringa and nutritional yeast. I love including a handful of fresh Moringa leaves as sprinkles on top of homegrown salads. Moringa is also a delicious pesto or hummus addition because of its slight peppery flavor. Most shockingly of all, I've had the most delicious Moringa cookies and muffins!"
The Moringa tree, native to India and other parts of south Asia, grows quite commonly in tropical and subtropical climates. In the Philippines, where it's called Malunggay, Moringa leaves are cooked regularly. It's also grown in the Caribbean, the Pacific Islands, Latin America, and across Africa, including Ethiopia and Sudan, where Moringa seeds are used for their water purification properties. Because of its nutritive value and ability to withstand severe drought, Moringa trees have been used to combat malnutrition.

Moringa trees have shallow root systems and very soft bark, so they blow over easily in storms and we think of them as temporary trees, instead of a big commitment like say an avocado or a mango. The University of Florida assesses non- native plants every 10 years and in 2021 Moringa received a "Predicted to be invasive and not recommended by IFAS" classification. So while it is still legal to plant it and it isnt technically an invasive we wanted you to know that it does have invasive qualities and is likely to become a listed invasive in Florida at some point. We think its nutritional qualities make it worth cultivating, but do so with care and don't let your trees get out of control. 
We recommend you prune them very intensely so that they stay small and continue to  produce new leaves at a height that is easy to reach for harvest. If you don't find yourself consuming the leaves as quickly as the tree is growing you can use pruned leaves and branches in your compost or use them as mulch in your food forest. 
Materials

All of our plants are produced using OMRI certified organic materials (potting mix, fertilizer & pesticides) however our nursery is not certified organic. Plants are shipped in compostable peat moss pots and we use heirloom & organic seeds whenever possible.
Shipping & Returns

We ship plant orders every Monday. Due to the nature of shipping plants we only offer expedited shipping for our live plant orders. Our returns & exchanges policy is also quite strict since its hard to control the quality of a plant once it leaves our facility, however we do our very best to make sure that each and every customer is satisfied with their plants. Read more about our policies here. 
Size

All of our plants are potted in 4" pots and their foliage size varies based on how large the plant is naturally when its root ball is the correct size for the pot. If a plant is too tall for our shipping box we may prune it to fit (bonus: many plants do better after being pruned since they make bushier growth). We do our very best to ship all of our plants in the "sweet spot" of maturity however so long as the roots have colonized the pot we will consider a plant mature enough to ship.
Care Instructions

When you receive your plant its critical to get it out of its box and into the light the day it arrives. It will also want to be removed from its compostable plastic wrapping and given fresh water to drink. Keep in mind, this plant was grown in the tropical humid climate of South Florida, so if it's terribly cold or dry where you are it'll need to be hardened off before planting outdoors. Visit our care instructions page for more thorough info about caring for your new plant friend.
Share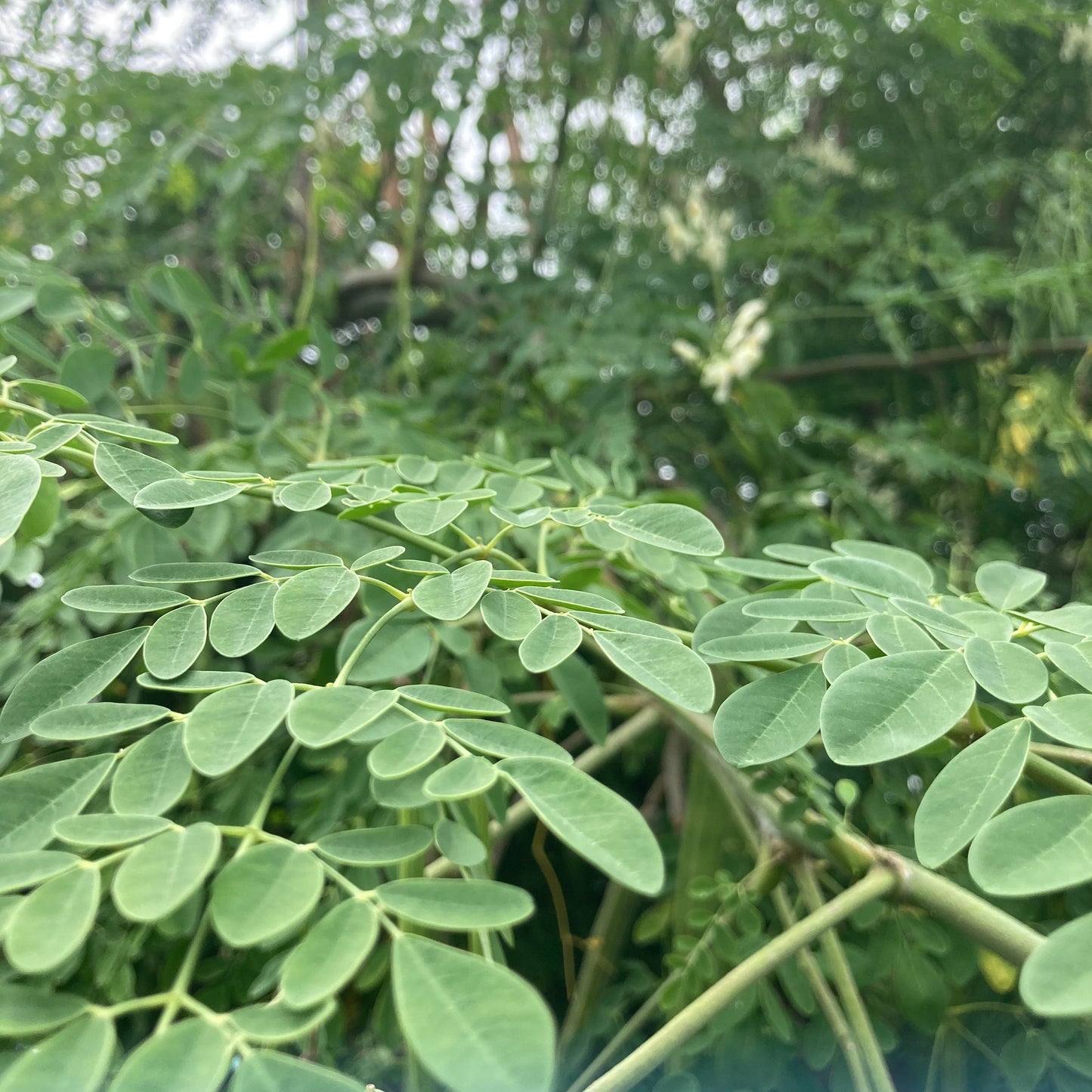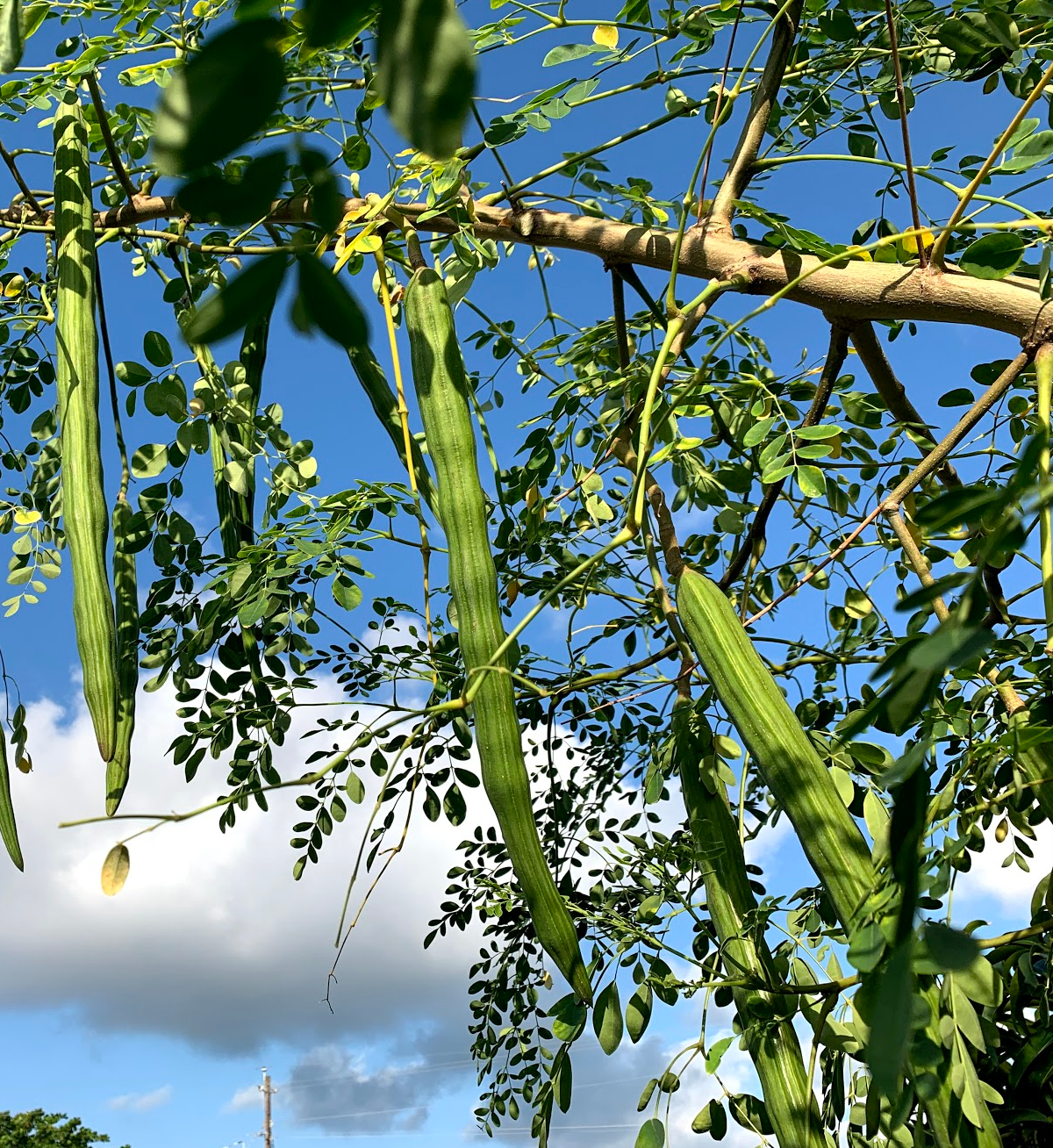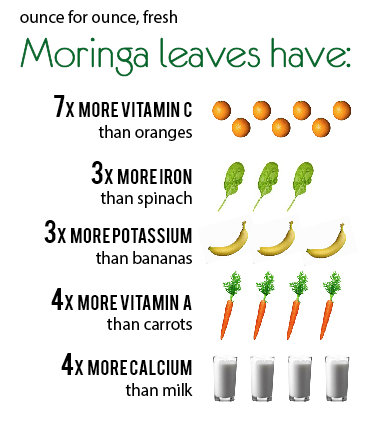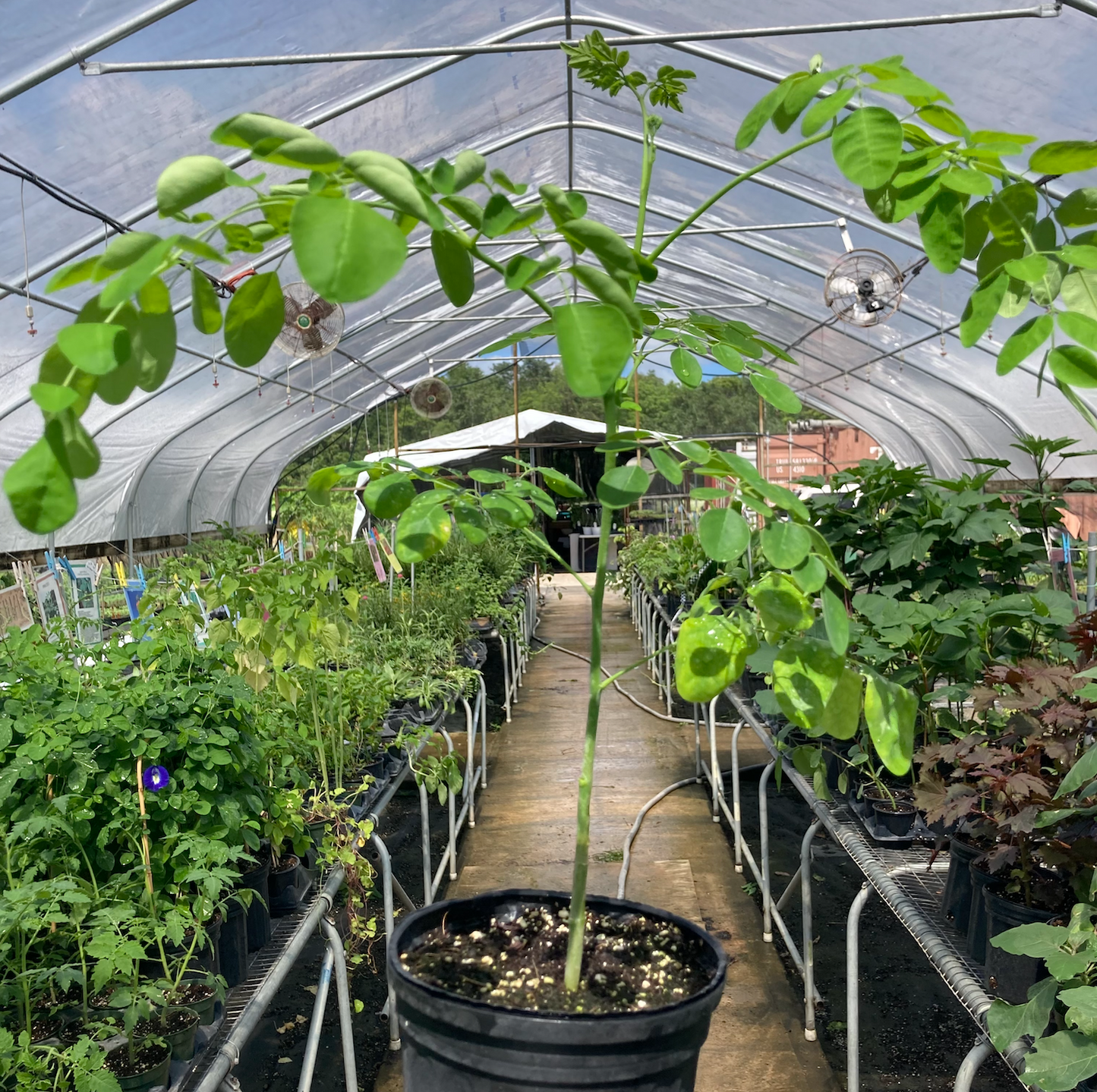 What Our Customers Have to Say:

This is a great, local organization with really knowledgeable & friendly staff. They make gardening easy and accessible, and I've purchased many high quality plants and equipment from them.
-Kate Black (5 star google review)

And Another One:

How lucky we are to have a resource like Little River Cooperative here in Miami, not only for the access they offer to a great selection of plants and produce, but also for the knowledge they provide and the sense of community they foster!
-Nick Vagnoni (5 star google review)