Roselle Hibiscus
Regular price
Sale price
$12.00 USD
Unit price
per
Sale
Sold out
Roselle Hibiscus
hibiscus sabdariffa
days to maturity: 200 days
plant spacing: 9 square feet
sunlight requirements: 6-14 hours hours
look out for: iron deficiency causing yellowing leaves and stunted growth
harvest notes: prune off whole branches or individual calyx when ripe
annual
Roselle, aka Sorrel, aka Florida Cranberry, aka Jamaica, aka Flor de Jamaica is popular among many tropical cultures as you can see by the diversity of its common names. In America its most commonly used as the source of Hibiscus Tea. In the Caribbean it's most commonly used to make a boozy dark red holiday drink called "sorrel". In Mexico the petals of the red calyx are  turned into a soda called "Jamaica".
Down here in South Florida Roselle is an incredibly popular home garden plant because its beautiful, easy to grow, and produces hundreds of roselle calyx (thats the beautiful jewel toned seed pod that is used for hibiscus tea) which are very hard to find grown organically or fresh. Due to its popularity here in Florida theres now a "Florida Cranberry Alliance" that is doing its best to familiarize the public with this tart and tropical alternative to the bog cranberry.
Its hard to convey just how much we love love love this unique tropical tea plant! Roselle is day-length sensitive so we only grow seedlings from April through September. Starting in October the plant begins to flower like crazy and then produce hundreds of calyxes that mature around Thanksgiving and Christmas. Roselle is a long growing season plant and thusly is not well suited to areas with short warm growing seasons. It's recommended for zones 8 - 11 and can be planted in zones 6 and 7 if started indoors in a greenhouse. Florida, Georgia, Louisiana, Alabama, Texas, California, Hawaii, and Puerto Rico are perfect states to try Roselle in. 
Roselle is truly the plant that keeps on giving, since its leaves, flowers & calyxes are all edible and nutritious. Roselle greens are one of our favorite kitchen herbs because of its lemony flavor. Dice them and combine with garlic chives olive oil & vinegar to use as a topping on roasted veggies, fish, curries, and soups. Flowers, like all hibiscus family flowers, are edible raw or as decorative accents. Calyxes can be harvested on the branch and used as a cut flower in floral arrangements. Local fruit farm LNB Groves uses Roselle in their famous rainbow smoothie alongside frozen jackfruit, Mamey & bananas. Try making Florida cranberry sauce, a tropical alternative to traditional cranberry sauce thats made with roselle, fresh ginger, pineapple, orange juice, sugar and spices. The seed pod inside the calyx, while not edible, contains lots of pectin so you can use them to make roselle (or any other type) jam. Our favorite vegetable farm, French Farms, adds the fresh petals of the calyx to the seasonal premade salads that he makes for the market during fall. They are crispy, fresh, bright and tart, a great addition to any salad. Finally, you can allow a few calyx to fully mature on the plant and pop open so you can save the brown dried mature seeds for your next planting.
If thats not enough reasons to grow roselle Jules, our resident herbalist says: "Roselle cools the blood and body temp which is great for us in a warmer climate like Florida. The leaves can also be blended with aloe gel to create a paste for sun burns. 
Roselle improves circulation, digestion and kidney function as a diuretic and is often used in weight loss teas. It's one of my go to plant allies for UTI's. Roselle lowers blood pressure and cholesterol and prevents atherosclerosis which is the build up of plaque in arteries. It is also high in vitamin C and antioxidants, making it a great ally for skin and hair health."
Expect your Roselle bush to get about 6 feet wide and the same height if its planted in spring and gets extra happy. Roselle, like all hibiscus family plants, is particularly sensitive to nematodes, and if you see chlorosis occurring in the new growth you may need to add some chelated iron to your soil. 
Materials

All of our plants are produced using OMRI certified organic materials (potting mix, fertilizer & pesticides) however our nursery is not certified organic. Plants are shipped in compostable peat moss pots and we use heirloom & organic seeds whenever possible.
Shipping & Returns

We ship plant orders every Monday. Due to the nature of shipping plants we only offer expedited shipping for our live plant orders. Our returns & exchanges policy is also quite strict since its hard to control the quality of a plant once it leaves our facility, however we do our very best to make sure that each and every customer is satisfied with their plants. Read more about our policies here. 
Size

All of our plants are potted in 4" pots and their foliage size varies based on how large the plant is naturally when its root ball is the correct size for the pot. If a plant is too tall for our shipping box we may prune it to fit (bonus: many plants do better after being pruned since they make bushier growth). We do our very best to ship all of our plants in the "sweet spot" of maturity however so long as the roots have colonized the pot we will consider a plant mature enough to ship.
Care Instructions

When you receive your plant its critical to get it out of its box and into the light the day it arrives. It will also want to be removed from its compostable plastic wrapping and given fresh water to drink. Keep in mind, this plant was grown in the tropical humid climate of South Florida, so if it's terribly cold or dry where you are it'll need to be hardened off before planting outdoors. Visit our care instructions page for more thorough info about caring for your new plant friend.
Share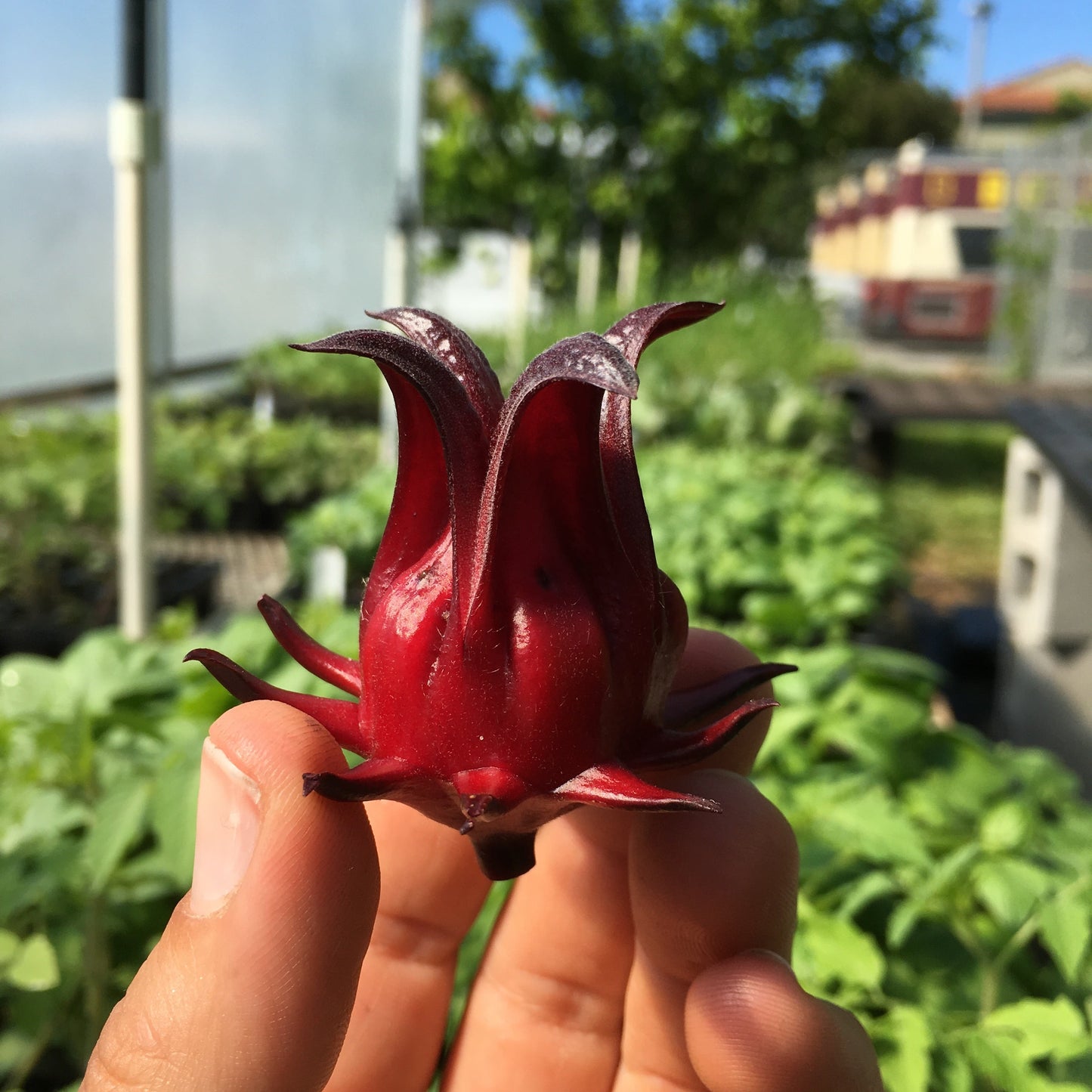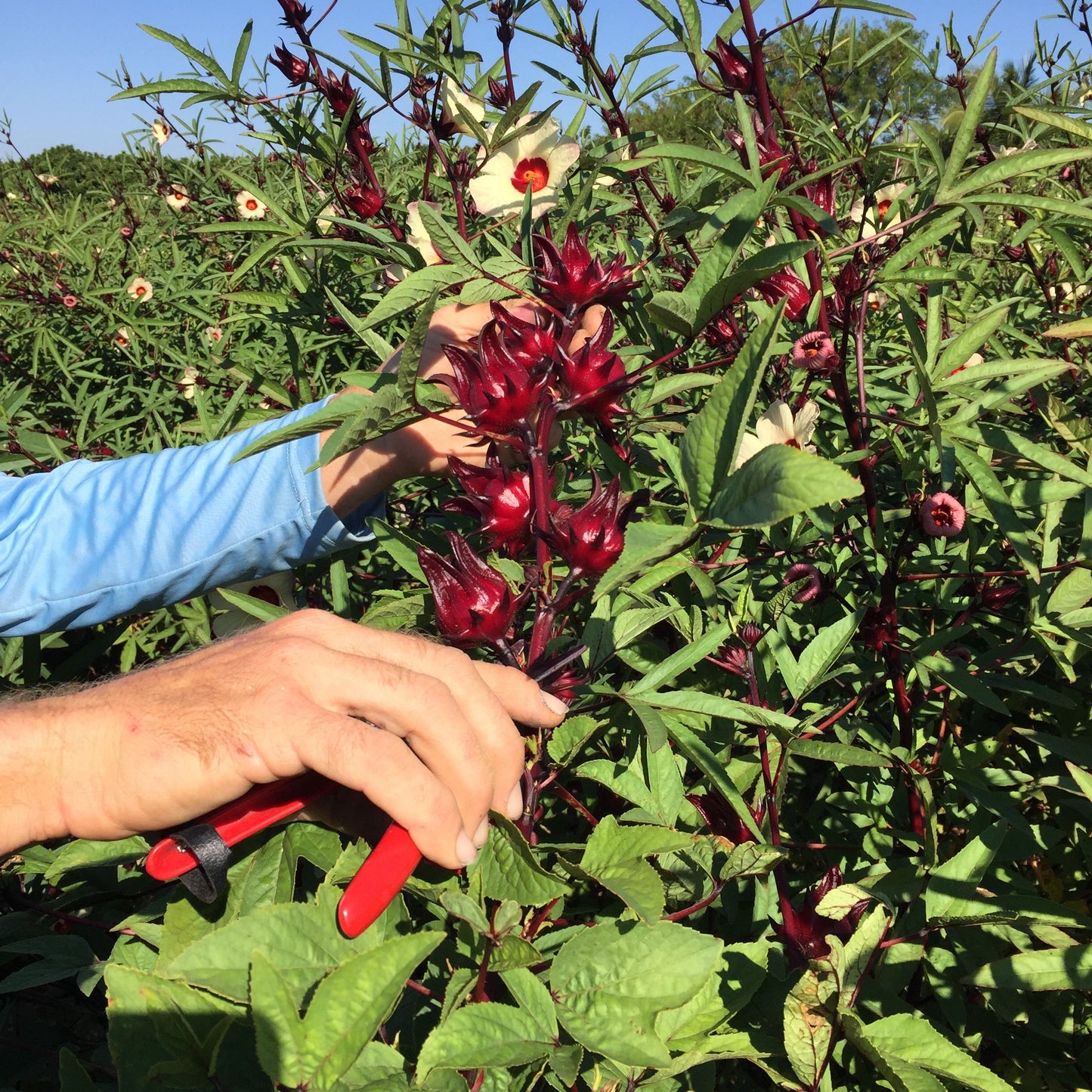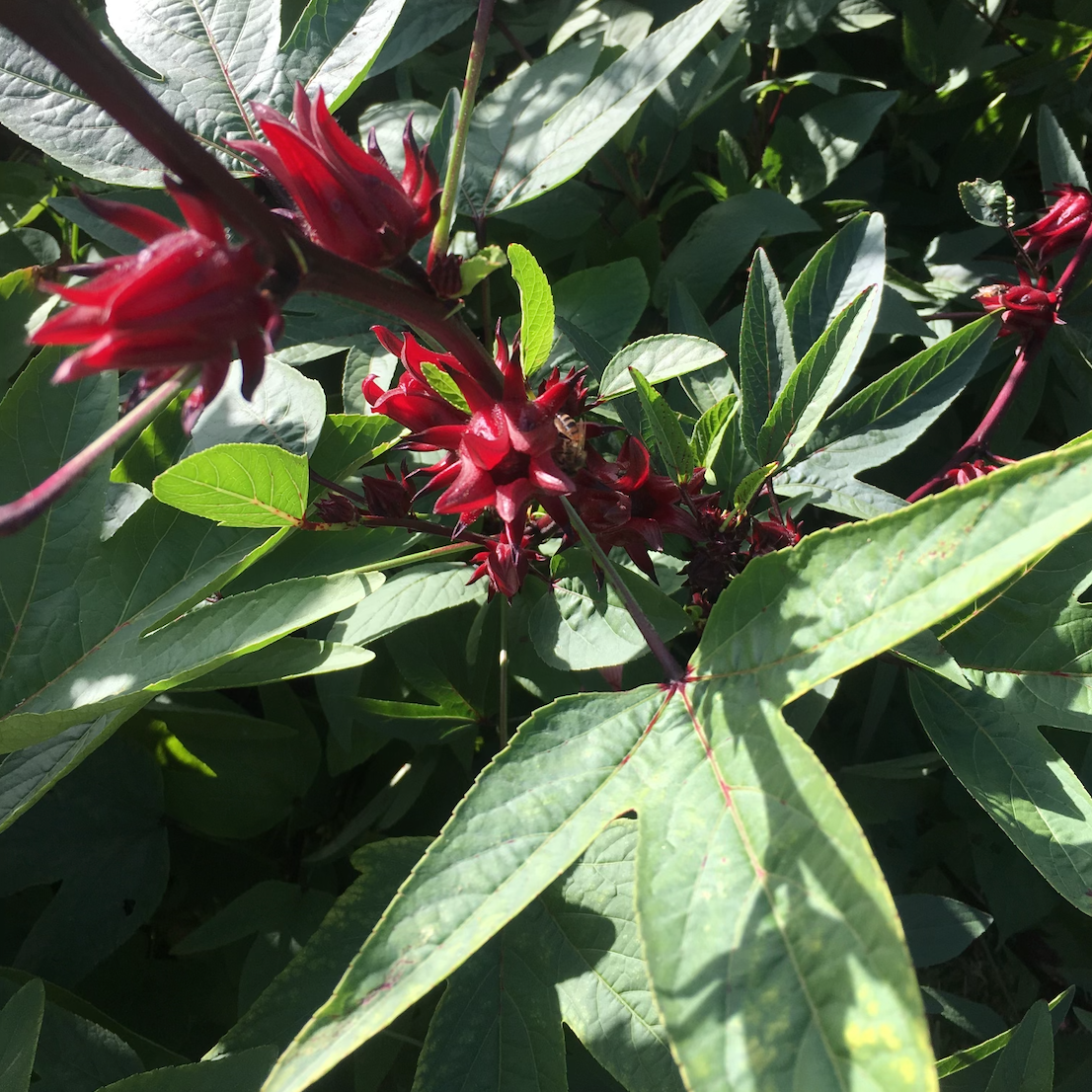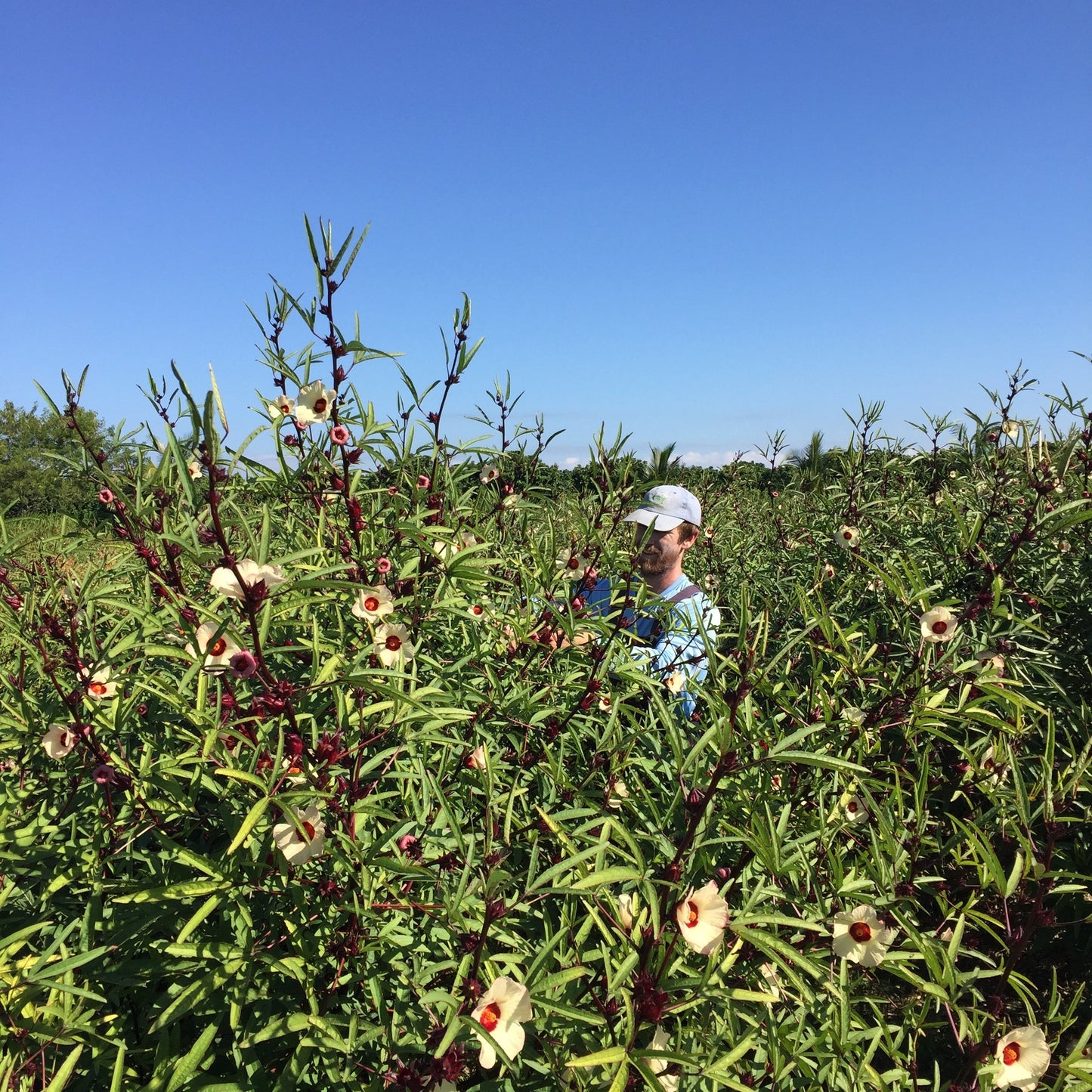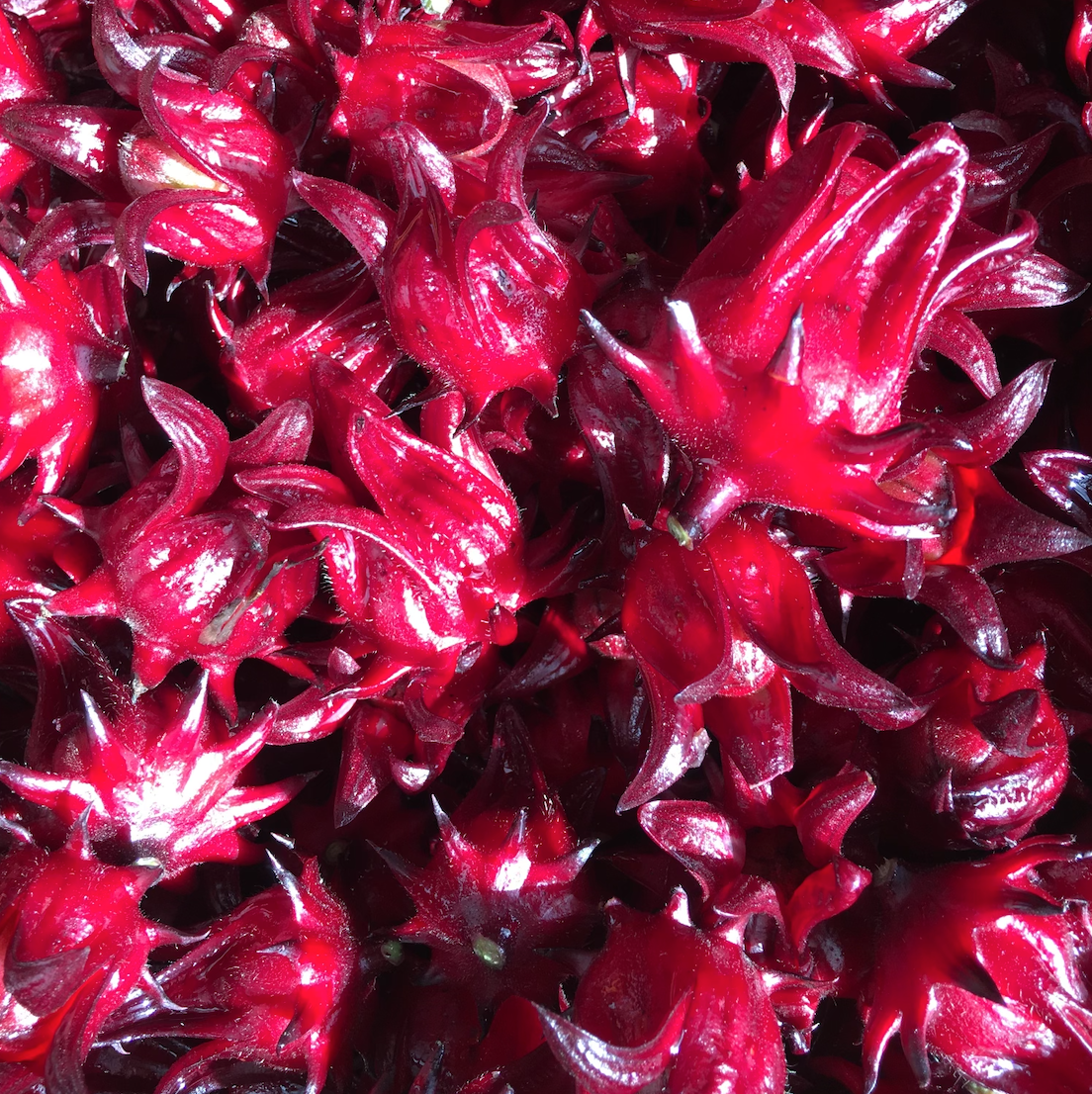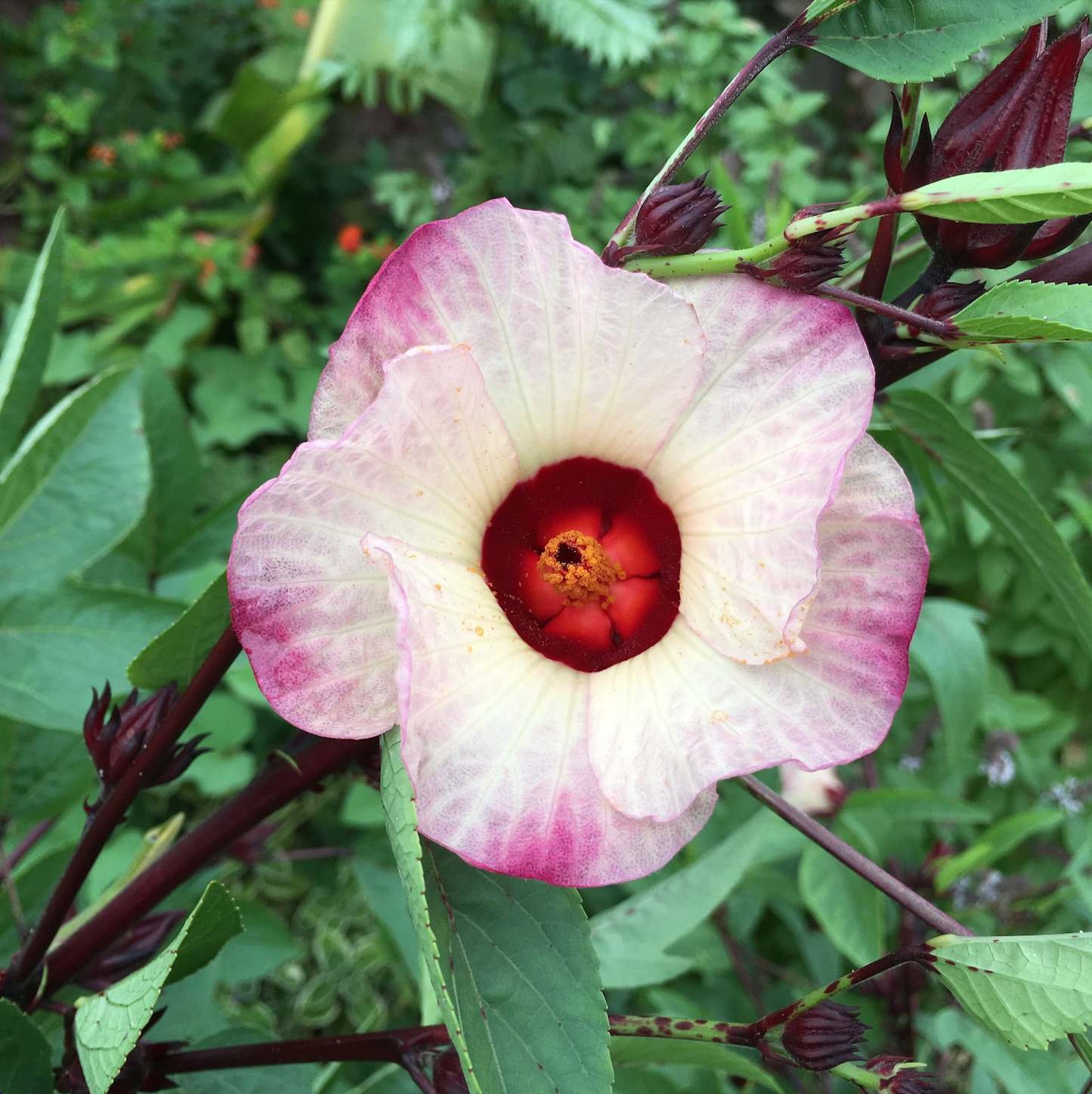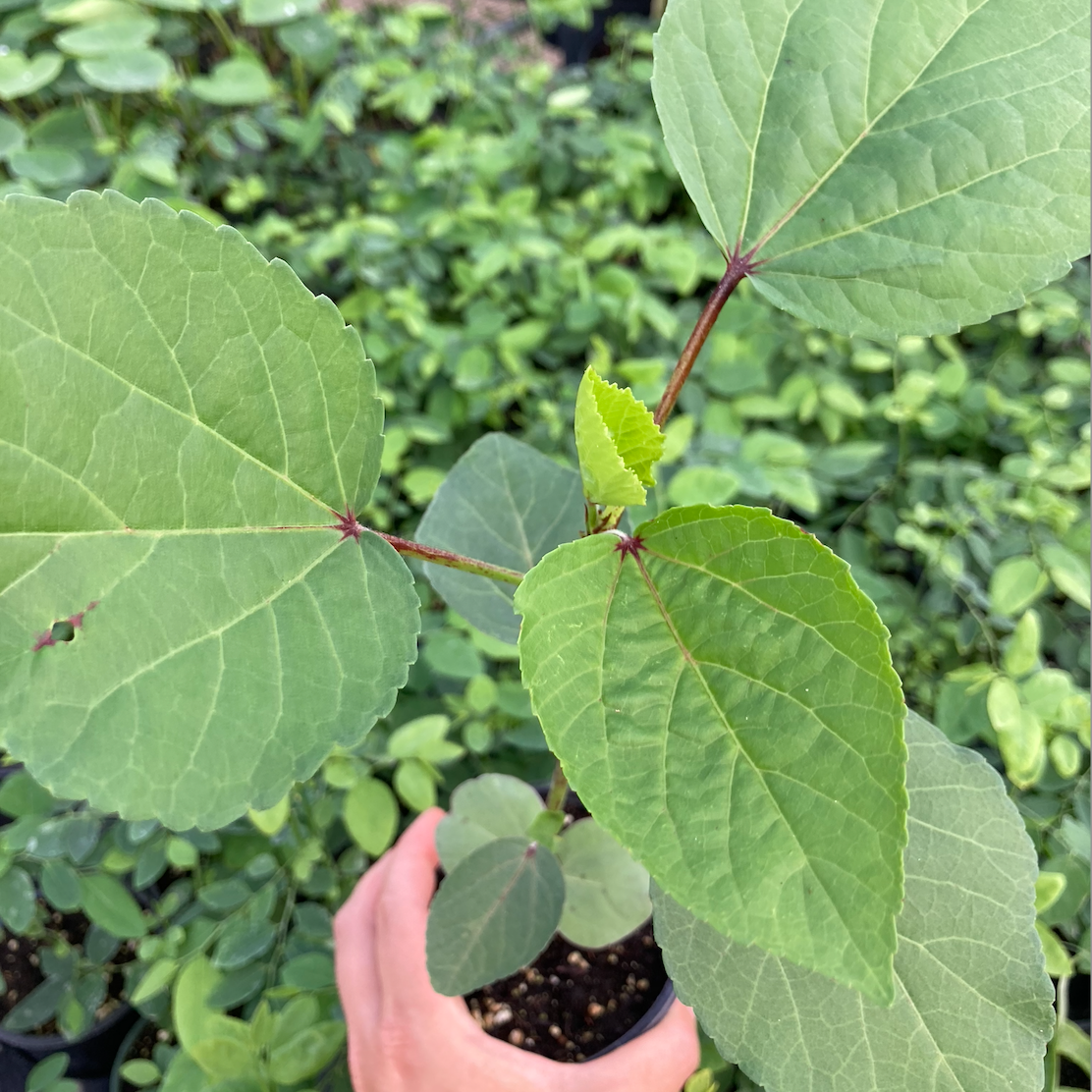 What Our Customers Have to Say:

This is a great, local organization with really knowledgeable & friendly staff. They make gardening easy and accessible, and I've purchased many high quality plants and equipment from them.
-Kate Black (5 star google review)

And Another One:

How lucky we are to have a resource like Little River Cooperative here in Miami, not only for the access they offer to a great selection of plants and produce, but also for the knowledge they provide and the sense of community they foster!
-Nick Vagnoni (5 star google review)